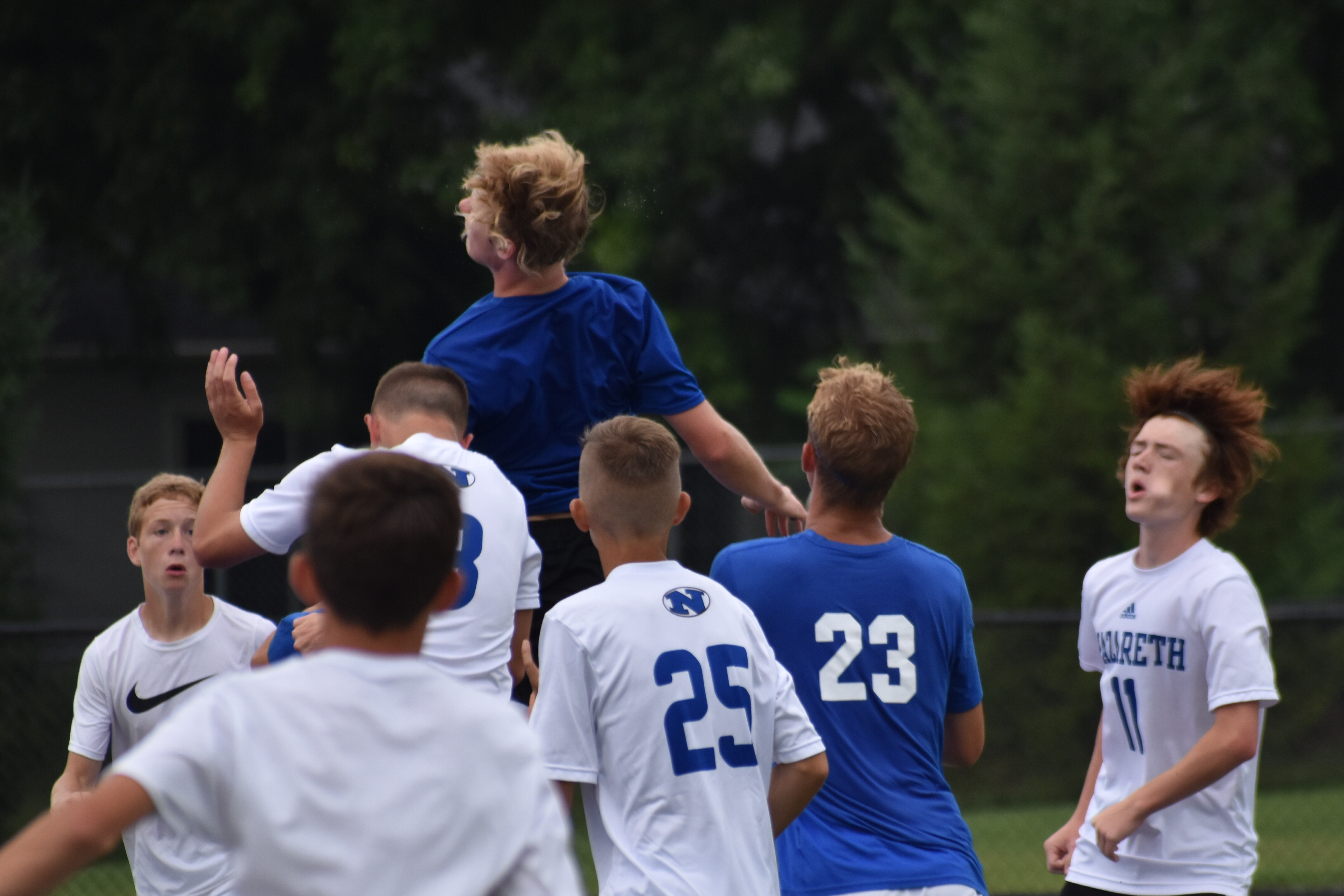 The Nazareth boys' soccer team is coming off a disappointing 2018 season, however, that is in the past. This season, Gerry Petrozelli's Blue Eagles hope to become a real contender in District XI. Their blunders last season could have been due to an incredibly young team, with only two returning varsity starters. This year, the incoming freshman class is one of the biggest to try out for Nazareth, and almost every starter on their varsity line-up has had varsity playing time already.
When I asked Coach Petrozelli about the coaching staff's confidence in their squad, he believes that "…these boys will be able to challenge every team we face, coming together as a team rather working as individuals." Though they hope to focus on teamwork, Nazareth boasts individual talent as well, including senior Striker Jerod Younes, 2nd-year Goalie Nolan Booth, and junior Captain Jack Hilarzyck.
In high school up to the professional level, a lot of teams' successes lie in their leadership. I got the chance to talk to assistant coach Chad Friend about the team's leadership. He had high praise for Nazareth's three captains (Jack Hilarzyck, Matt Bayda and Nate Bogar). He said, "They have led the team in play, attitude, and focus throughout the summer and preseason." He also noted how well the underclassmen are adapting to high school play. Friend said, "Our freshmen and sophomores are ready to compete. They push the upperclassmen each practice, making them better as a whole."
Will experience and strong leadership guide the Nazareth boys' soccer team to achieve a winning record and district playoff berth for the first time in four seasons? Only time will tell.