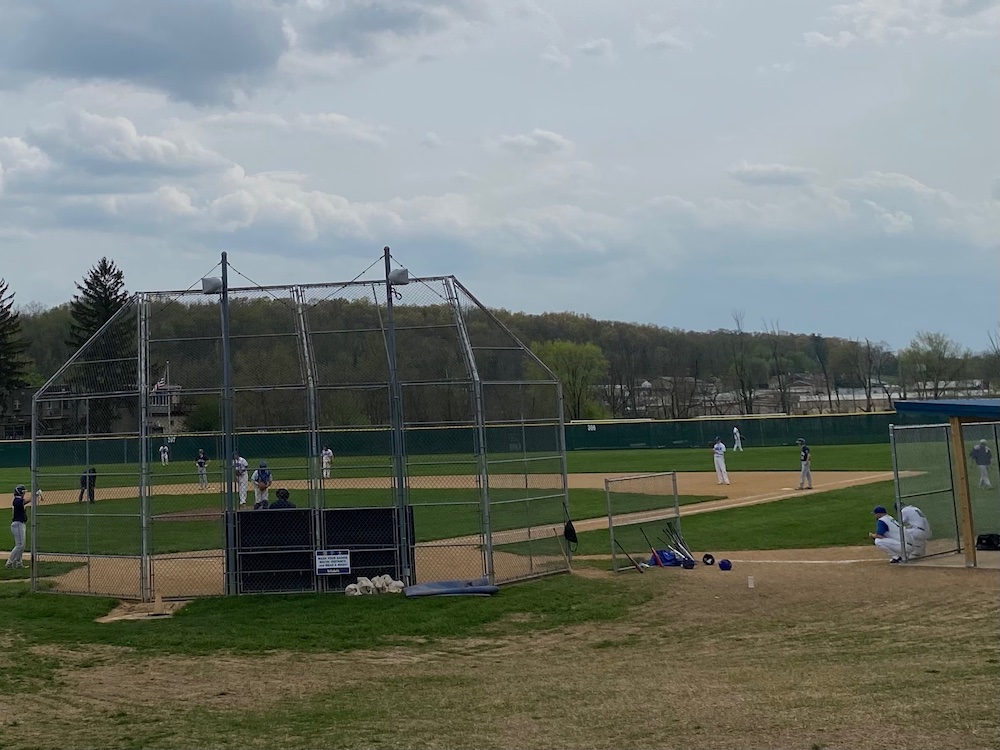 The Eagles' Baseball team kept their winning streak alive with a win against Pine Grove Area's team on April 26th, 2021. The end score at Allen Greenawalt field was 8-1.
Kennan Cryts led the team in victory from on the mound, striking out eight. Allowing only three hits and walking two for the first six innings, there were only two runners on base. The first and only run for the Cardinals was scored in the seventh. Cryts retired twelve batters in a row at one point.
Leading the team offensively, Alex Tidmore and Preston Sincavage scored early runs off of sacrifice flies. It started with Mike Myro's single. He advanced to third after two wild pitches. Myro scored off of Sincavage's sacrifice. In the fourth, Derrick Yuengling's single was followed by a sacrifice bunt from Dewey Rautzhan, moving Yuengling to third and allowing him to score off of Tidmore's sacrifice fly. These two early runs got the energy up for the Eagles, and many runs were to follow.
This Schuylkill League Division I win leaves the Eagles with a record of 8-3. The Eagles are moving their way up the Division I standings.