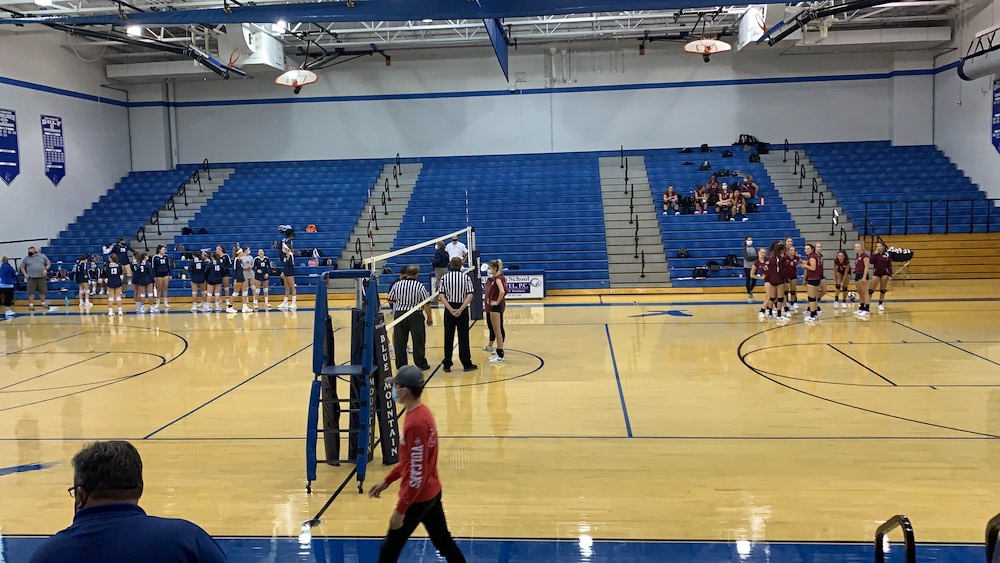 The Blue Mountain Girls Volleyball team is preparing for a treacherous week. Four matches in five days is not an easy thing to do, especially when they're all against Division 1 opponents. Not to mention, they started Monday with rival Pottsville.
Only Blue Mountain families were allowed in as spectators for the night. Typically the game is played with two huge student sections cheering and chanting at each other while two of the best teams in the area square off with one another. Despite the lack of fans, both teams brought a lot of energy and left it all on the hardwood.
Myah Conway led the Eagles with 22 kills, 8 aces, 7 digs, and 4 blocks. Grace Woll (10 digs, 8 kills, 3 aces) and Jocelyn Marshall (17 digs, 6 assists) also contributed majorly for the Eagles. Senior Payton Kleckner played a major part in Pottsville's win in set 2 and keeping all four sets close with 25 kills and 5 blocks.
Blue Mountain came back from a deficit in set 1 to take the first set 27-25. Pottsville came out firing in the second set and took an early 13-3 lead. Pottsville Freshman Eily. Painter served five straight aces to pull away in the set. The Eagles tried to claw back, but couldn't complete the full comeback and the Tide took set two 25-20.
In a decisive third set, Blue Mountain pulled away for a 25-20 victory. Myah Conway had a huge service run in the fourth set to put the Eagles up 19-5. The deficit was too much for the Tide, as the final score ended up 25-13. The Eagles play again today at home against Pine Grove.