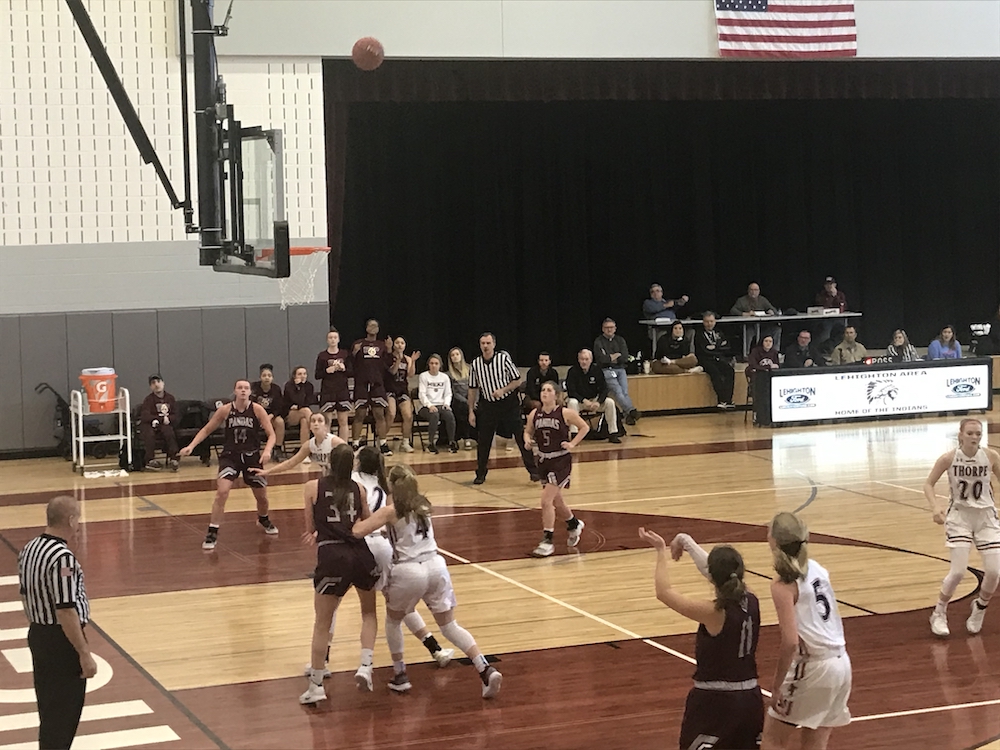 The Jim Thorpe Olympians faced off against the Bonner Prendergast Pandas in the first round of the PIAA 4A Girls Basketball Tournament. Jim Thorpe came in with a 23-4 record, while Bonner came in with an 8-16 record.
Jim Thorpe stormed right out of the gate taking a 5-0 lead. Bonner closed the gap making the score 10-8 at the end of the first in favor of Jim Thorpe. At halftime, Jim Thorpe had an 18-13 lead over Bonner. Jim Thorpe's top scorers at the half were Skyler Searfoss with eight points and Leila Hurley with six. Bonner's top scorers were Alexis Eagan with six and Emma Beaty with five. I
In the third quarter, Bonner tied the score at 28 a piece. In the fourth quarter, Jim Thorpe was led by Searfoss, who scored 12 points in the fourth quarter. Bonner was led by Bridie McCann, who scored ten points. Bonner was able to take advantage and win by a score of 52-44.
Jim Thorpe ends the season with a 23-5 record. Jim Thorpe's top scorers were Searfoss with 24 points. Olivia Smelas chipped in 12 points, while also grabbing 11 rebounds. Bonner moves on to round two with a record of 9-16. Bonner's top scorers were Eagan with 21 points. McCann chipped in 13 points. Bonner will play Easton York at 6:00PM at Coatesville High School.