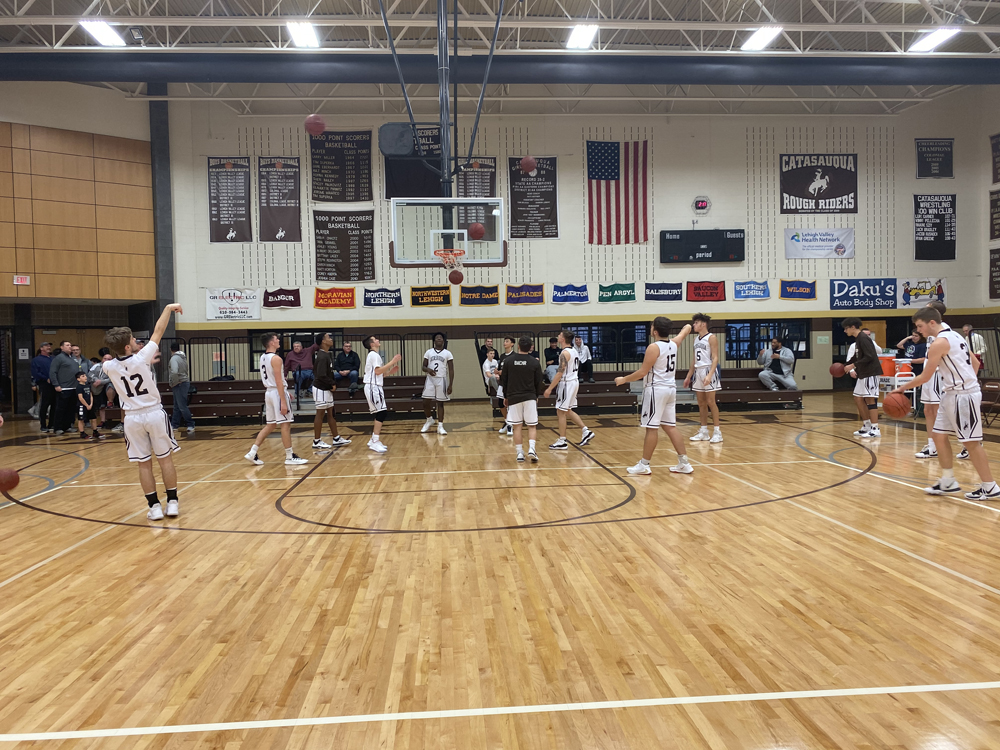 The Catasauqua Roughs were hoping to keep their momentum from yesterday alive today. Notre Dame East Stroudsburg was hoping to add another win to their record.
It was a quick start for Notre Dame. They scored seconds after the game started. They didn't stop there, they kept that energy through the whole game.
Notre Dame's Trevor Hardy had a high of 27 points which included six three's. Aaron Bailey was right behind him with 17 points. Together these two led the team to a victory.
Catasauqua's Derek Troxell was the top scorer with 21 points. After not scoring as much as usual the past two games, he was able to step up and help his team. Regardless of him being the top scorer the roughs still fell short, the final was 81-53 Notre Dame East Stroudsburg.
Boys Hoops will be back in action on Tuesday Dec. 17 for their last home game of 2019. They play Pen Argyl. Tip off is set for 6:45pm.