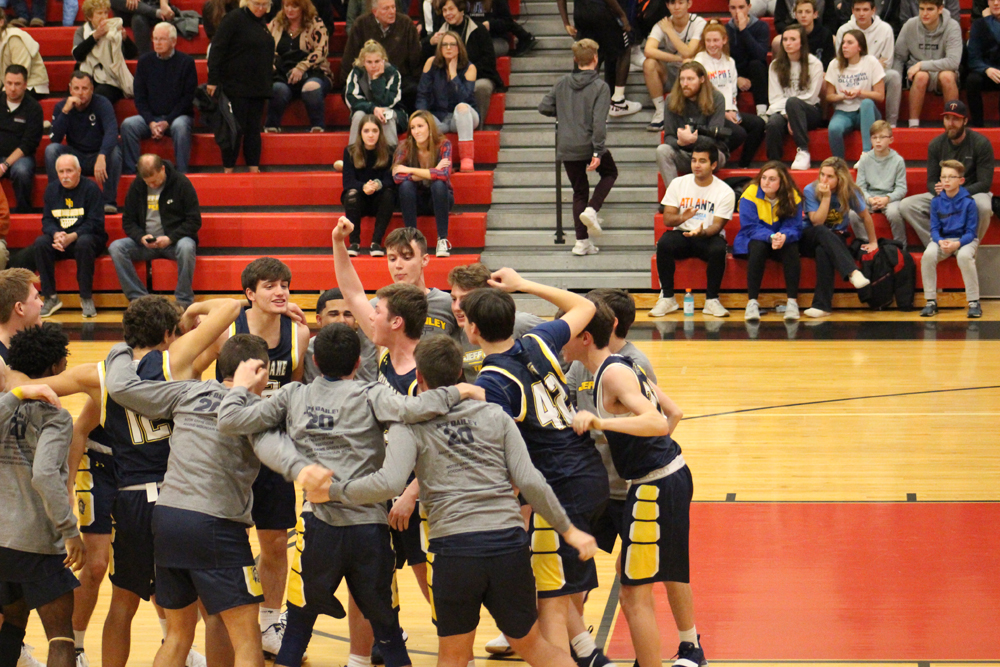 It was a Colonial League match up against Notre Dame Green Pond and Saucon Valley High School.
The Crusaders wasted no time with the Panthers in the first half. Almost everything went smoothly for the Crusaders as they were up 35-23 at the half.
The Crusaders held the Panthers to only 13 points in the second half. For the second game in a row, they hit seven or more three pointers in a game. Joe Galle went 3/3 behind the arc. He had nine total points.
Notre Dame Green Pond defeated Saucon Valley 68-36.
Top Scorers for the Crusaders:
Brendan Boyle: 10 Points
Sean Howlett: 10 Points
Joe Galle: 9 Points
Top Scorer for the Panthers:
Brandon Binn: 14 Points
Next 3 Games For Notre Dame Green Pond:
12/17/19- Vs. Southern Lehigh @ Southern Lehigh HS
12/19/19- Vs. Moravian Academy @ NDHS
12/21/19- Vs. Palisades HS @ Palisades HS