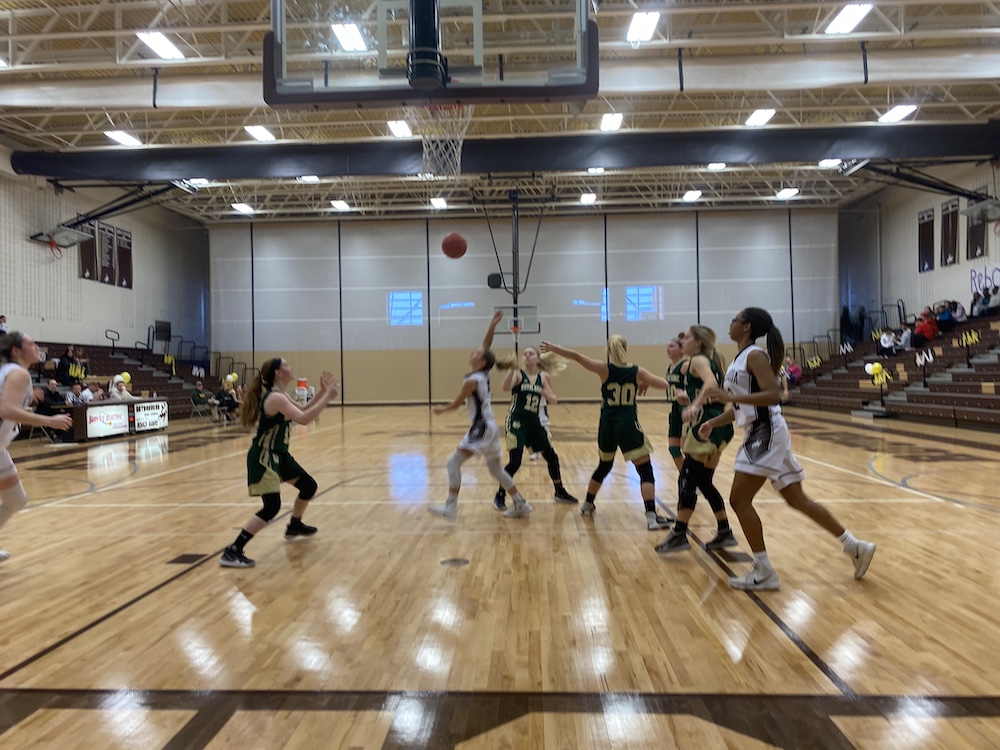 The Catasauqua girls basketball team hosted their last home game of the season this afternoon. It also happened to be Senior "Day". They played host to Notre Dame East Stroudsburg.
Before the start of the game, they honored the two senior players and senior manager along with their parents. The seniors were Madison Hicks, Shaziya Roberts, and Taylor Pattinson.
The game started off pretty slow. Neither team could make baskets. As the quarter went on, the girls started to pick up their momentum. Catasauqua's Shaziya Roberts was getting passes and finding the basket. At the end of quarter one, the Roughs were winning 17-2.
They continued this momentum through the rest of the game to get a win on Senior "Day". All the girls came together and communicated really well on the court. They beat Notre Dame East Stroudsburg by 25 points. The final score was 46-21.
Shaziya Roberts led the Roughs with 15 points and was also the D11 Player Of The Game. Lexi Rushatz had 11 and Olivia Emery added nine.
The girls have one more game to go for the 19-20 season. They travel to Northwestern Lehigh on Tuesday. The game is set for 6:45pm.