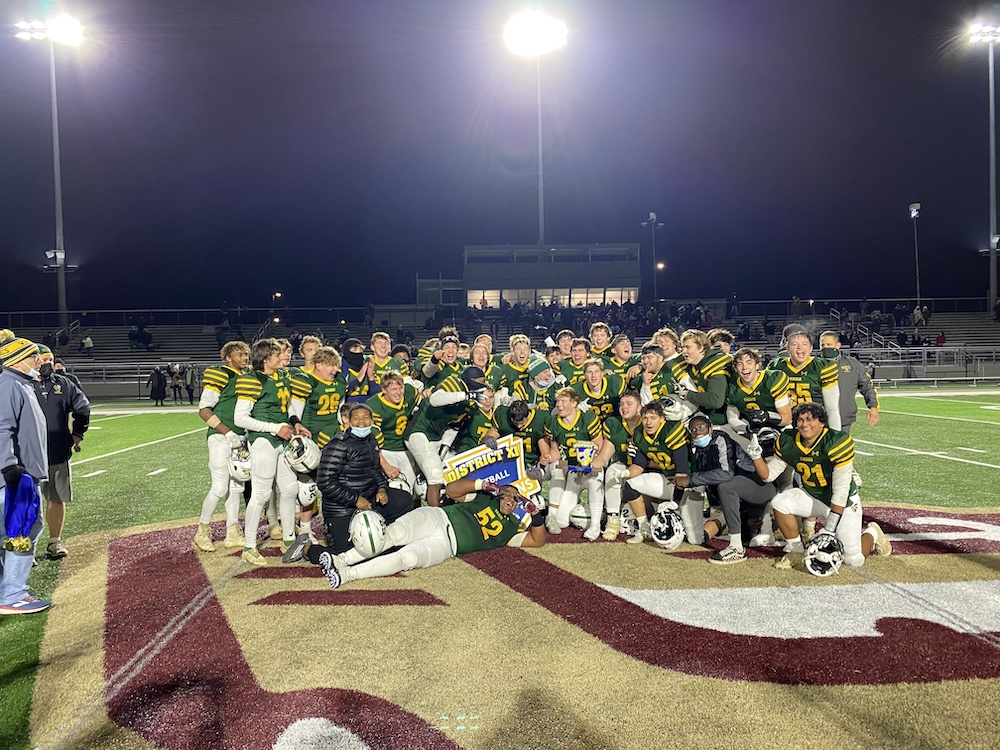 Whitehall High School played host to the District XI 4A Championship on Thursday night. It was a battle between Northwestern Lehigh of the Colonial League and Central Catholic of the East Penn Conference.
These two teams went head to head a season ago, with the Vikings beating the Tigers in the District semifinals 23-22, only to fall a week later in the Championship to Pottsville. Northwestern went into the game looking for their first title since 2014, with Central Catholic eying up their first title since the 2012 season.
On a cold night in November, with a scarce crowd because of the Covid-19 pandemic, it was Central Catholic that prevailed 35-6 to win their 12th overall championship.
Central Catholic wasted no time setting the tone, as they got things going behind senior quarterback Matt Rauscher, who scored from 5 and 3 yards out for a 14-0 lead after one-quarter of play. More of Rauscher in quarter number two, but this time with his arm as he tossed a 50-yard touchdown pass to Jack McGorry to make it 21-0 Vikings. Jayden Williams then broke through a couple tackles en route to a 55-yard touchdown run and the Vikings were on cruise control, up 28-0 at the half.
Central Catholic scored on the opening drive of the third quarter to put the mercy rule in effect, on the second touchdown of the night by Williams from ten yards out and a 35-0 lead. Williams finished the game with 182 yards on just 14 carries.
Northwestern avoided getting shutout on a Nick Henry to Wyatt Ledeboer 7-yard touchdown in the final minutes. The Vikings just too overpowering, as they prevailed 35-6. In the loss, Justin Holmes rushed for 118 yards and passed for 92 yards to finish the season with more than 1000 yards rushing and 1400 yards passing.
Tim McGorry of Central Catholic was elated to get through the season and win the title. He said, "I'm happy for our seniors and happy for our program and you know, they're just there great group of kids and they've seen the worst of this program and they've done an unbelievable job in buying into everything we put into place, so I'm just really happy for kids."
The Vikings end the year on a 4-game win streak to finish 6-2, with their only losses coming to Emmaus 24-7 and Nazareth 33-20. The Blue Eagles still undefeated as they prepare for Freedom looking for back to back 6A titles on Friday night. Northwestern, under head coach Josh Snyder, end the year at 7-2.