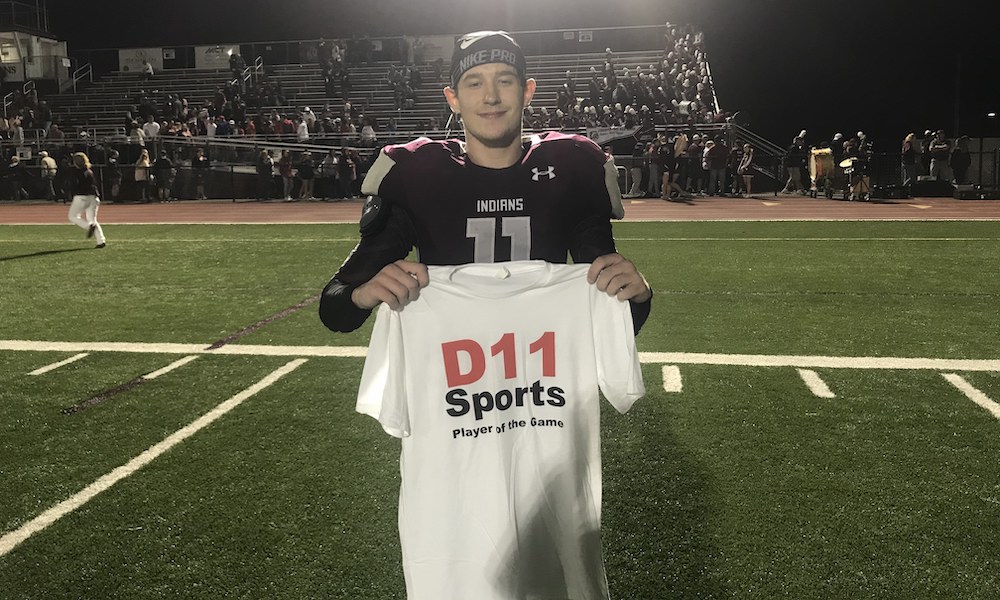 The Lehighton Indians welcomed the Tamaqua Blue Raiders for their football home opener. Lehighton and Tamaqua both entered the game with records of 0-1 after suffering losses to Palmerton and Northwestern Lehigh, respectively.
Lehighton was the first to get on the board on a seven-yard touchdown run by Hunter Crum, his first of many on the night. The touchdown was set up by a 38-yard pass from quarterback Brady O' Donnell to tight end Luke Blauch putting the Indians down to Tamaqua's seven.
Tamaqua struck right back on a one-yard touchdown run by running back Warren Stewart, tying the game at seven apiece. Crum continued to shine on a long fourth down with a one-handed grab taking the ball 45 yards for the score giving Lehighton the lead 13-7 after a missed extra point.
Late in the first quarter, Tamaqua wide receiver Zander Coleman took the handoff from quarterback Nathan Gregoire 50 yards for the score giving Tamaqua the lead 14-13. A fumble by Lehighton on the ensuing drive gave Tamaqua great field position on Lehighton's side of midfield heading into the second quarter. Tamaqua capitalized on a one-yard touchdown run by Stewart, his second of the game, giving Tamaqua the 20-13 advantage over Lehighton.
Lehighton tied it back up 20-20 on a 37-yard pass from O' Donnell to Brayden Lutz, which set up a four-yard touchdown run from Crum. Lutz then recovered a fumble by Tamaqua giving Lehighton the ball at midfield. Lehighton drove the ball downfield and scored on an eight-yard touchdown run by Crum, his fourth of the game, which gave them the lead 27-20 over Tamaqua heading into the half.
After forcing Tamaqua to punt on their opening possession of the second half, Crum scored his fifth touchdown of the game on a 41-yard run to the end zone and increased Lehighton's lead 34-20. Crum scored his sixth and final touchdown of the night on a 14-yard reception from O' Donnell and Lehighton up 41-20.
Tamaqua closed the gap on Lehighton's lead, scoring on a 53-yard pass play from Gregoire to wide receiver Steven Kostecky. After a successful two-point conversion, Lehighton led Tamaqua 41-28 heading into the last quarter of play. O' Donnell capped off his night with another touchdown pass to Lutz for 33 yards. Tamaqua continued to fight, scoring on a one-yard run by Stewart, eating into Lehighton's lead 48-36 after a successful two-point try by Tamaqua.
Jasius Allen scored Lehighton's final touchdown of the night picking off Gregoire and taking it back 30 yards for the score. Stewart returned a long kickoff for Tamaqua, setting them up in great field position. Stewart capped off the return by scoring his fourth touchdown on a one-yard run with just three seconds left to play. The Indians took down the Raiders by a final score of 55-42.
Crum finished the night with 189 total yards and six touchdowns on the night, two receiving and four rushing. In addition, Crum tied the school record for most touchdowns scored in a game at six joining Jacen Nalesnik, Joe Semanoff, and Chris Green in 2011, 2000, and 1991 respectively. Crum was awarded the D11Sports Player of the Game award for his record tying effort. O' Donnell finished with three passing touchdowns on the night. For Tamaqua, Stewart finished with four rushing touchdowns.
Lehighton improves to 1-1 on the season and will look to keep their winning streak alive as they return home against the Wilson Warriors. The game will kick off on Friday, September 10th at 7:00PM. Tamaqua falls to 0-2 on the season and will look for their first win of the season facing off against the Northern Lehigh Bulldogs. The game will kick off on Friday, September 10th at 7:00PM in Tamaqua.