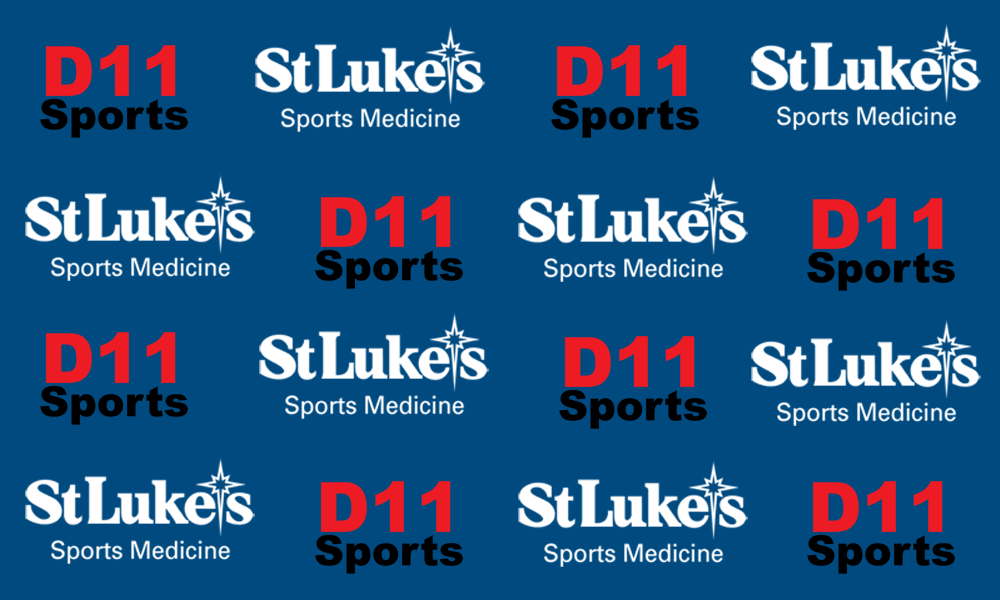 On March 18, 2020, D11Sports.com celebrated our one year Anniversary of covering High School Sports. Just five days earlier, many schools across the State of Pennsylvania and the United States closed the doors amidst the concern of Covid-19. While many people have been in self quarantine over the last few weeks to help slow down the spread of the Coronavirus, the fear of the unknown remains the top conversation in our society.
Here at D11Sports.com, we wish for the safety of everyone and sit back an await the decision, to see if and when Schools and Spring sports will get back underway. Many people are using this time to pick up a hobby, read a new book, and spend time with their family. We used this time to reach out to our Student-Reporters to see what they have done over the time away from school and here is what they had too say.
Brendan Alvino, Nazareth Area
"It has been an interesting few weeks in this out of the ordinary situation. From the 11th to the 12th I was at the PIAA State Championship swim meet. Luckily, we got a majority of the 3A portion done. After that, I have just been working on schoolwork that I missed that week, along with watching movies. I have just about completed the entire Marvel Cinematic Universe for the third time, but starting Monday, I'll at least have schoolwork to do. I hope all is well with everybody and their families, and hopefully, we will all get through this."
Taliyah Medina, Bethlehem Catholic
"Over this long break that we are having due to the Coronavirus, I took this time to try to better myself. Although I live in a house with 5 other family members and it can get loud and hectic at times, I still manage to find quiet time to write in my journal or draw in my sketchbook. Quiet times like that really allow me to sit back and think about life and what's going on around me. There is a bright side to all things, and a purpose behind everything that happens. Although I am quarantined inside my home due to the virus, I am able to spend quality time with my family, and sit back and appreciate all that God does. Remember that each day that you are alive on this earth is a good one. Be thankful and always strive to be better tomorrow than you were today."
Allie Wenskoski, Palisades
"This Coronavirus outbreak has obviously changed a lot. With no school and no sports, I've been trying to stay busy even though it was definitely weird not to be able to watch my favorite baseball team on Opening Day. I've been catching up on some schoolwork and getting ahead for when online school starts next week. I've been spending this time with my family since everyone is home in the quarantine. I've also been able to go outside more and practice some of my hobbies like photography and watching some of my favorite filmmakers on YouTube. I've even been so bored that I started cleaning my room. And though I know that soon enough the world will be back to normal, I'm trying to stay positive and healthy to protect my family and use this time to refresh."
Elijah Rivera, Notre Dame GP
"It's been about 2 weeks now that we have all been stuck in the house because of the Coronavirus, and at times things can get very boring being the only child in the house. During this quarantine I've been doing three things. Those three things are sleeping, eating, and playing video games. I decided to go to my cousins house so I'm not too bored, but overall during this time I have been resting the majority of the time."
Peter Capote, William Allen
"Hello, this is what I've been doing over my break. As a sports junkie, I am sad to see sports are cancelled, but that's the least of the world's problem. For that, I've been watching classic March Madness games, Baseball, and Hockey games. I am currently reading Vietnam: An Epic Tragedy, 1945-1975 by Sir Max Hastings, Too Big to Fail by Andrew Ross Sorkin, and The Hill to Die On: The Battle for Congress and the Future of Trump's America by Anna Palmer and Jake Sherman. All are fantastic books to read. I've also done some paintings over this layoff as a way to relax from the daily stress that our world in. I am not a great painter, but it's still fun to do. Likewise, I have two online courses to complete for School. I am also awaiting my college decisions and that is its own joy. I have also taken the joy of music as another way of taking in my time that I have off."
Nicholas Bortz, Saucon Valley
"During my break i have been staying indoors doing my own thing. I have been playing a lot of video games. I have been doing my schoolwork as needed. While doing all that, I'm still trying to stay in shape for spring sports for when they continue."
Mankaran Hanjra, Phillipsburg
"During this very strange time it seems as if everything has been either cancelled or closed which has left me with a lot of time. During this time, I've been keeping with my schoolwork, drawing, cleaning up and of course playing video games. More importantly, I'm starting to reflect and understand how connected the world is. I hope we get back to school soon and I hope everyone gets out of this safe."
Ra-Zyiah Brown-Smith, Phillipsburg
"Hello this is Ra-Zyiah. I've been doing better from when we first started online schooling. It's still very stressful and I hate to say It but I miss going to school. I've been keeping up with my work and looking to bring my grades up. I do like that I can sleep in though. So, all in all, I'm doing decent trying to make sense of this worldwide crisis."
Ryan Purgar, Pleasant Valley
"During this extra time, I have been watching film of myself playing baseball. I am able to pick up what I am doing wrong and have been working on trying to fix it. This extra time has really been helpful for me at least because it is giving me a chance to develop my skills. I am really starting to pick certain things that I didn't see before which is making me a better player and also a smarter player."
Jagger Hornik, Moravian Academy
"These past couple of weeks has been very sad. My main sport, baseball, has been put on hold due to the Coronavirus and I have never been so disappointed before in my life. But for now, until the season starts, or if it ever starts, I have been able to focus a lot more on school. Doing school virtually has allowed me to catch up on work and spend more time focusing on school. But I also miss baseball a lot. I have been spending a lot of time going to outdoor batting cages to pass some time and work and just spend time doing what I love. Other than schooling and baseball, spending time with my family playing board games and listening to music has been another thing that I have been doing during this coronacation."
Grace Albano, Saucon Valley
"Over this break, I have been trying to keep myself as busy as possible. There has been some really nice weather, so I've been outside a lot playing field hockey, taking walks with my dog, and doing outside workouts. My school has eLearning now, so I have been doing a lot of schoolwork. I enjoy having schoolwork to do because it breaks up my day so it's not as boring. I miss all the activities that went on around my school community. I don't think anyone can really predict when all this will come to a halt, but I hope it's soon!"
Alison Pinter, Notre Dame GP
"During this time of what some may call a "spring break" I have caught up on a few things. I have caught up on schoolwork as well as decided on a college for next year. Furthermore, I have been looking at the different schedules for the upcoming season, I know they are tentative to change. But I have been planning my schedule around some of the sports schedules so I can make it to as many games as I can. I have also been looking at the different rosters of my sports teams, so I am familiar as possible with key players. Thank you and hope to be back soon."
Jenna Grant, Phillipsburg
"Hi, during these times all I have been doing is working because my job is still open and mainly some homework. The schoolwork my school has given me has kept me busy and that's all I want to do right now, is stay busy. Other than that, I have start reading poetry and I have started to enjoy that. It helps me understand how I feel and I feel like I can relate."
Carly Grozier, Freedom
"Over the course of this past week and a half I have been trying to keep myself occupied while in self-quarantine. I've tried my best to stay away from the public and practice social distancing and I only go out for necessities. While inside the walls of my home, I've watched lots of Netflix, YouTube, and TikToks to keep myself occupied. I've also begun to remodel my new room, so I work on that for a little bit each day. While I miss seeing my friends from school, I'm very thankful for social media and face time to keep in contact with them until we get back to our normal routines. Everyone in my family is home from college and work as well, so there's never a dull moment here. I end every night with a little bit of journaling to keep up my writing and to give me something to look back at in the future when all this craziness and uncertainty is over with."
Christopher Ruiz, Phillipsburg
"These past two weeks at home, I have been getting done as much schoolwork as possible. Each day my teachers will post an assignment with their due dates, so I always have something to keep myself busy in the morning. Once I complete what needs to be done, I'll go out for a small walk in my neighborhood or go to my backyard to juggle around my soccer ball. During the late afternoon or night, I'll watch a movie or even listen to music just to relax myself. At first, I was extremely bored at home, but now I'm getting used to it. This new routine takes time adjusting too, but I'm hopeful that this will all pass soon."
Ashlee Meeker, Bangor
"Hello everyone! I hope you all are staying happy, healthy, and safe. This is a very hard and confusing time for everyone, but I am trying to make the best of it! I have been spending a lot of time with my family, relaxing, and doing lots of yoga (sadly without Shannon and Alex). I also decided to do some baking! While this is a very difficult time for us all, I am more than ready to watch all of our athletes shine and get to report for D11 again!"
Ben Carlin, Notre Dame GP
"Throughout my time at home I have spent a lot of quality time with my family. Because I'm a football and lacrosse player, a lot of my time is usually spent on the practice field. During this time, I've valued the time spent with my family that I usually do not get during those seasons. Also, I've continued to stay in shape, working out every day. Homework has also kept me busy, and the beginning of online classes. My Xbox has been keeping me going too, playing Madden and NBA 2k. It's gotten to the point where I practice play by play broadcasting while I'm playing. I will continue to practice all of these during this break, and I hope that everyone continues to stay healthy and safe during this time."
Carrie Spangler, William Allen
"I've been making use of my coronacation! So far, I've been working in my garden and getting ready to start planting. I've also been going on regular walks and practicing my tennis serve in my backyard. I've also taken up knitting, and I made myself a Penn State hat! I've been reading "Bobby Kennedy: A Raging Spirit" and studying for my AP Exams! I can't wait to get back to reporting for the spring sports season. See you all soon!"
Tyler Carlbon, Wilson Area
"Many of you are probably thinking, how are these D11 sports reporters staying occupied during this worldwide pandemic? Well to answer that question from my perspective, I have been playing a lot of basketball outside in my driveway and correcting my shot. I have also helped my dad fix and worked on one of our dirt bikes and go-karts. When I am not outside, I am in my room watching reruns of old March Madness games because you can't go through March without watching basketball. Other than that, I haven't really been doing much and I hope we are back in school soon so we can start up spring sports."
Marquett Ferrell, Whitehall
"Over this break, I have accomplished quite a bit. I'm taking more time to work on my music, get in some extra hours of sleep, and finish books I began reading far too long ago. While I may have a lot of free time since I'm not in school, I still take some time out of my day to do schoolwork. Each day, I will set aside a few hours to get my assignments done. Whatever time I happen to have remaining, I just do whatever comes to mind. A few nights ago, I painted shoes. That was new! Even though at some points, I really wish I was back in school, I still think I've been using my time wisely and being able to enjoy my day during it."
Travis Lahr, Nazareth Area
"Although this has been a tough time for all of us having to stay at home knowing our activities including sports events have been either cancelled or on hold, it is also an opportunity to spend time with our families and to do some things we have previously set aside because we did not have time. I have been keeping up with my track season training every day, hoping I get a chance to race this season. But even if not, I am trying to stay in shape because I will need these miles in my legs for my future career running in college. I have been trying to take in some new knowledge by reading books and researching training workouts for running. On some nice weather days, I played ultimate frisbee with a couple of friends while practicing social distancing! Some nights I re-watched a few exciting sports games that happened in the past. This at least lets me still experience some of the thrill of sports that I am missing so much. I'm also trying to stay positive and control what I can control."
KC Wallace, Lehighton
"During this break, I've missed covering sporting events with D11Sports. However, I've taken advantage of the nice weather by playing basketball with my brother, and cornhole with my family almost every day. We have also done plenty of yard work. I'm looking forward to getting back to covering high school sports soon!"
Allison Devlin, Phillipsburg
"During these crazy times without sports, I have been trying to do as much as I can, to not go crazy like many people I'm sure! Every day during the week, I make sure to get all my schoolwork done and have a routine with that. Then, I try to do things that involve physical activity, so I am staying active. I will try to go on runs or even do at home workouts. I even find myself doing new things like playing board games with my family. As much as I miss my friends, it is also a good time to reflect on everything and to stay inside as much as possible! Especially if we want our sports to come back and we are all hoping as soon as possible of course! Hope everyone is staying safe and healthy! Hope to see everyone back on the field where we all belong!" 🙂
Ava Rosario, Northern Lehigh
I have been taking this time to work on my hobbies, and of course, catch up on sleep. I'm trying to see this situation as a chance to change my life. I try to read at least one chapter of a book every day, then write some of my own stories. I cleaned and rearranged my room; now I have some stuff to donate once everything returns to normal. I'm learning new songs on my guitar and ukulele. Sometimes I'll play card games with my sister. When I don't feel like being productive, I usually watch Arrested Development or a movie.
Alex Carson, Bangor
"Hey everyone! I hope you all are staying safe and doing well. My family and I have definitely been enjoying our time together playing games and catching up that we normally don't have because of our busy schedules. My sisters and I have made lots and lots of different kinds of cookies (all of which to be eaten shortly after haha!) We even taught my little brother how to ride a bike. This is a tough time for all spring sports athletes however it hasn't stopped me from getting the work in. I have been running a few miles each day, working on my skills for Track & Field season as well as doing other workouts to make sure I stay in shape for softball this summer. All while practicing the necessary social distancing rules to help stop the spread of the COVID-19 outbreak. I can't wait to be back on the field again, not only to be playing but also to be bringing you the sports coverage you know and love! Stay safe everyone!"
Joey Draper, Emmaus
"During quarantine I've been working on some schoolwork. Although mostly I've been watching football highlights and studying film on the free agent signings in the NFL. I've also been watching March Madness highlights from past tournaments."
Amber Kalnas, Catasauqua
"During this unusual time, I have been working on schoolwork and scholarships. Since I am a senior this couldn't have come at a worse time. I'm trying to look at it in a positive way though. I have more time to find scholarships which is helpful, but I miss normal life a lot. When I'm not doing schoolwork, I am either reading or spending time with my family. I started a new book which I'm really into. We also have been able to have more family time which is important and good to have."
Jade Schleicher, Lehighton
"This is a scary and stressful time, filled with a lot of uncertainty. I've been reflecting on the things that I'm thankful for and that I may have taken for granted before all of this began. I've been spending time with my family, while also working on accomplishing things around the house to make me happy. I've also been thinking of some things that I want to do once there is a bit of normalcy in our lives again."
Shannon Louszko, Bangor
"During this difficult time of not being able to go to school or compete in track, I've been keeping up with writing and family. Writing has always been one of my favorite things to do and not being able to report for D11 right now, I've decided to begin writing a book. I also have had time to spend with my family and loved ones by baking, watching movies, and playing games."
If and when High School Sports resume, our Team at D11Sports.com, will be ready to provide our continuing coverage of Student Athletes from throughout District XI. We thank all of the Athletic Directors, Administrators, Parents, and fans and Sponsors, for their support of our Student Reporter Internship Program and look forward to adding more schools and students moving forward.
We hope everyone remains safe and healthy, in hopes that we all get back to some kind of normalcy in the near future.