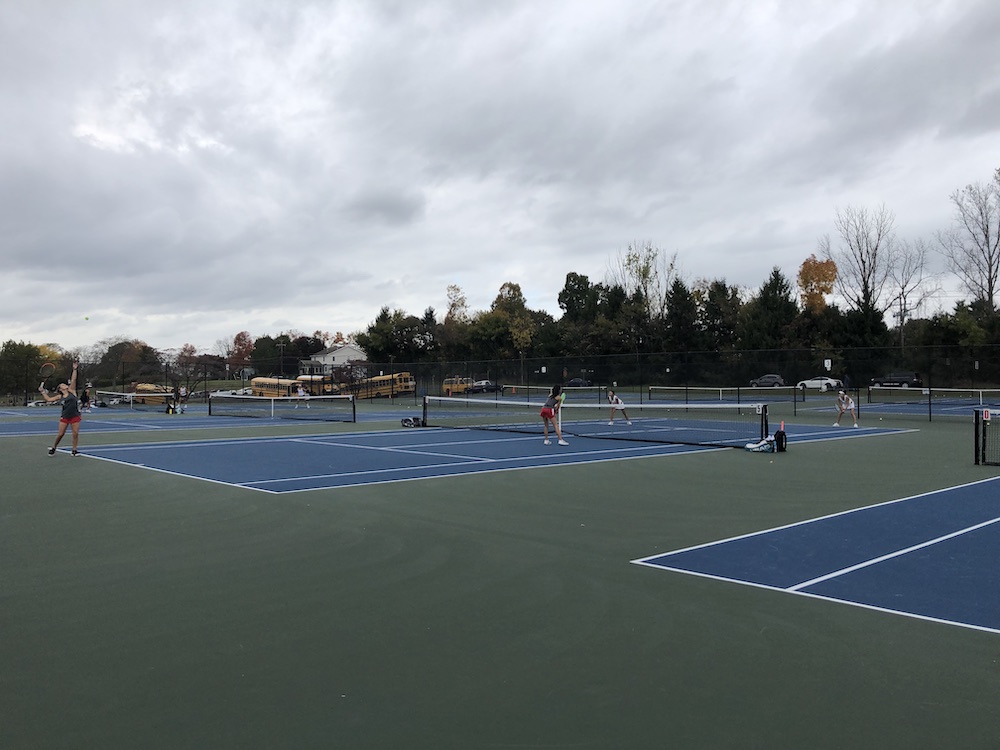 The first two rounds of District XI's girls' tennis doubles began at Saucon Valley Monday, October 19th, 2020. There weren't as many upsets as the singles tournament, but there were still a few. In the Girls AA bracket, Wasson and Wang of Central Catholic managed to win against the seventh seed, Gumaer and Wright from Blue Mountain. Wasson and Wang were later defeated by Yurconic and Niechwiadowicz, the number two seeds, who are also from Central Catholic. In the second round, Hoffman and Yu from Moravian Academy, number six seeds, were matched up against their own teammates Bartolacci and Atiyeh, the number three seeds.
Bartolacci and Atiyeh won to secure their spot in the semifinals against Yurconic and Niechwiadowicz. The other matchup was Magliochetti and Stewart, number one seeds, from Bethlehem Catholic against Kubinsky and Gibbons, the number four seeds, from Salisbury High School. In the girls, AAA bracket, Leonzi and Lee from Parkland managed to defeat Hollinger and Columbus, number five seeds, from Emmaus. They were later defeated by Li and Lebby, the number four seeds, from Southern Lehigh. In the semifinals, there was Erica Wang and Evelyn Wang, number one seeds, against their teammates Li and Lebby from Southern Lehigh.
On the bottom half of the bracket, there was Lynn and Donchez, number three seeds, from Liberty against Joo and Zolotareva, the number two seeds, from Parkland. The action resumes at Saucon Valley High School on Wednesday with the semifinals and the championships. It begins at 10:00 am and schools should not arrive before 9:00 am. The championship matches will not start before noon, so come on out and watch these incredible girls play.