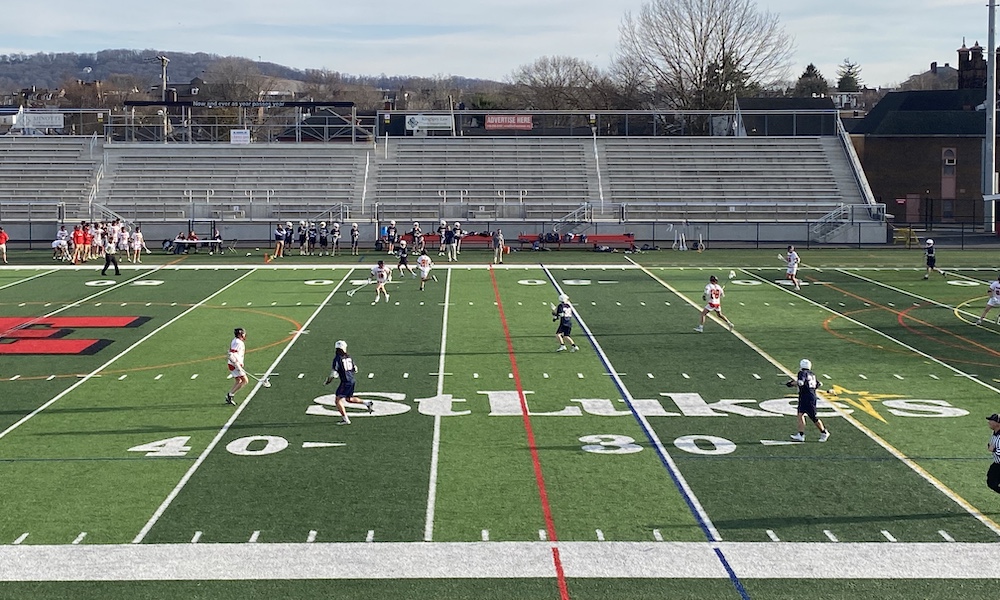 On Tuesday afternoon, Easton Boys' Lacrosse hosted their second game of the season against the Liberty Hurricanes. Because Easton fell short to Central Bucks West on Saturday, the Red Rovers came in strong in hopes of the team's first win of the season.
In the first quarter, Easton had a dominant start. To begin, senior Sean Wilson scored the first goal, which marked the beginning of 12 unanswered goals for Easton. In this quarter, five goals were scored by the Red Rovers. Senior Carter Youtz scored two, Sean Wilson scored a second goal, and Senior Jhamir Logan and sophomore Shae Linegar each scored one goal. The quarter ended 5-0, Easton.
Unable to respond, Liberty failed to put up any points in the second quarter as well. Throughout the quarter, The Red Rovers jumped out to a 11-10 lead after the first quarter with goals by senior Matthew Deliso, sophomore Cael DiSora, as well as Youtz, Wilson and Linegar who scored again.
Trailing 11-0 at the half, Liberty was able to score one goal in the third quarter, made by sophomore Nathan Vella. However, Easton prevailed and scored five more points throughout the second half, with a final score of 16-1, Easton.
The Red Rovers will travel to Pleasant Valley on Thursday to take on the Bears in hopes of a consecutive win.