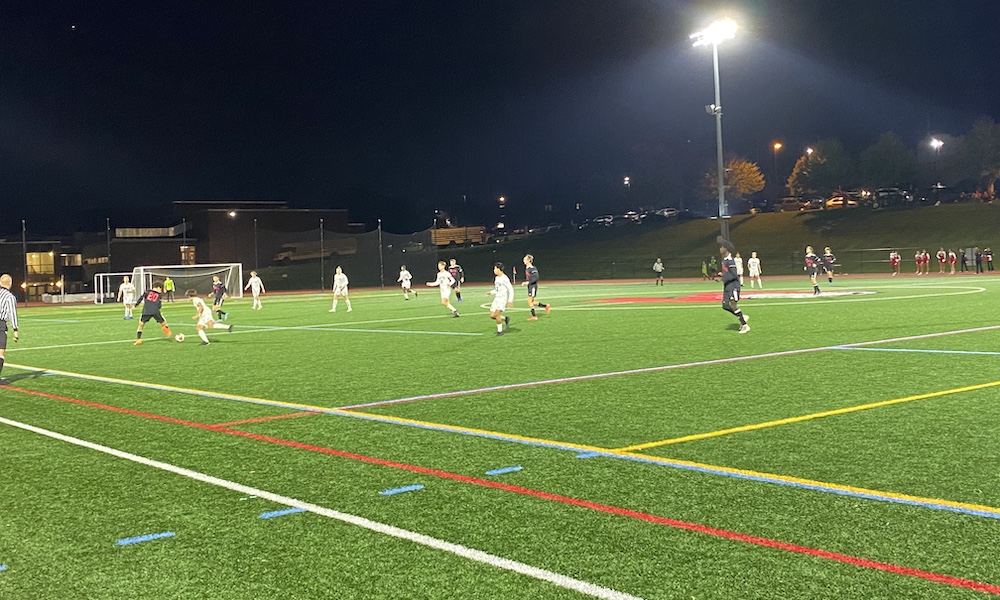 On Thursday night, Easton hosted East Stroudsburg South for Easton's senior night. Easton's seniors include: Samuel Chedester, Owen Colucci, Xander Hollender, Dylan Kupper, Joseph Morsillo, Antonio Sossa, and Matthew Sweitzer, and Zach Thomas.
The first half proved to be completely dominated by the Red Rovers. In the first five minutes of the game, Zach Thomas scored a goal, assisted by Matthew Sweizter. From then, Easton had control of the ball, only allowing East Stroudsburg South to have fewer than three shots on goal. However, Easton had about five shots on goal, but the Cavalier's goalie, Thomas Yuppa, was efficient. He defended the goal, saving most shots on goal from the Red Rovers.
Despite the defensive goal keeping, the Cavalier's defense was unable to contain the Red Rovers, as they managed to score a second goal in the first half. With an assist from Thomas, Dylan Kupper scored, which made the score 2-0, Easton. This concluded the half.
The Second half was back and forth. Easton failed to keep possession of the ball, which gave East Stroudsburg South opportunities to have several shots on goal. Although the Cavaliers brought a stronger presence in the second half, the team only scored one goal, making the score 2-1, Easton. With only a minute left in the game, the Cavaliers controlled the ball, looking like they were about to tie the game. Unfortunately for them, they kicked the ball out of bounds and the Red Rovers ran out the clock to win the game.
Final Score: 2-1 Easton
On Monday, October 10, the Easton Boys Soccer team will travel to Stroudsburg High School to take on the Mountaineers. They hope to gain a win to help the Red Rovers' chances of hosting the quarterfinals for EPC. To conclude the regular season, the team will take on the Nazareth Blue Eagles, which proved to be challenging last year for the Red Rovers. Good luck Rovers!