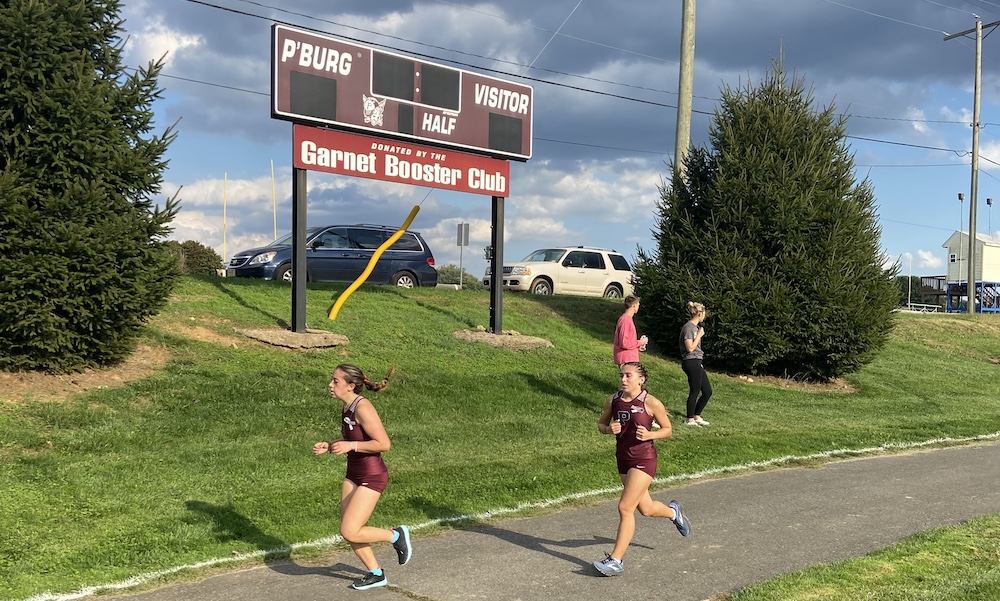 Phillipsburg hosted Easton for a cross country meet at one of the hardest courses in the state of New Jersey. It was beautiful weather and perfect conditions for running, which was very surprising with the weather a few days before.
The girls were first. Rutgers commit and Phillipsburg senior Brooke Hunter was out with an illness. This opened the doors for Easton. The only challenge that Easton had to face was the huge hill in the middle of the course.
This proved to be not much of a challenge for them. Easton senior Erin Vincent won the race with a time of 20 minutes and 58 seconds. Shortly after, Senior Maddy Neyra finished in second place with a time of 21 minutes and 16 seconds. This was a tough race for the Pburg girls though. The race was a win for the Rovers with a score of 19-43.
Next up was the boys and it was very similar to the girl's race. The only difference was Senior Andrew Heckman being very impressive and winning the race with a time of 17 minutes and 28 seconds. The Rovers then had the next nine finishers with James Viglianti finishing in second with a time of 17 minutes and 40 seconds.
The Rovers ended up winning the race with a score of 16-43. This was a challenging race for the Stateliners, but I am confident that they will bounce back.
The Stateliners now look forward to the Skyland Conference meet where they will compete. I am sure that Seniors Maddy Neyra and Andrew Heckman will perform very well like they did at this meet. Many other runners like Juniors Matt D'Angelo and Lily Snyder should also perform well at this.
Final Score:
Boys: Easton 16 – Phillipsburg 43
Girls: Easton 19 – Phillipsburg 43