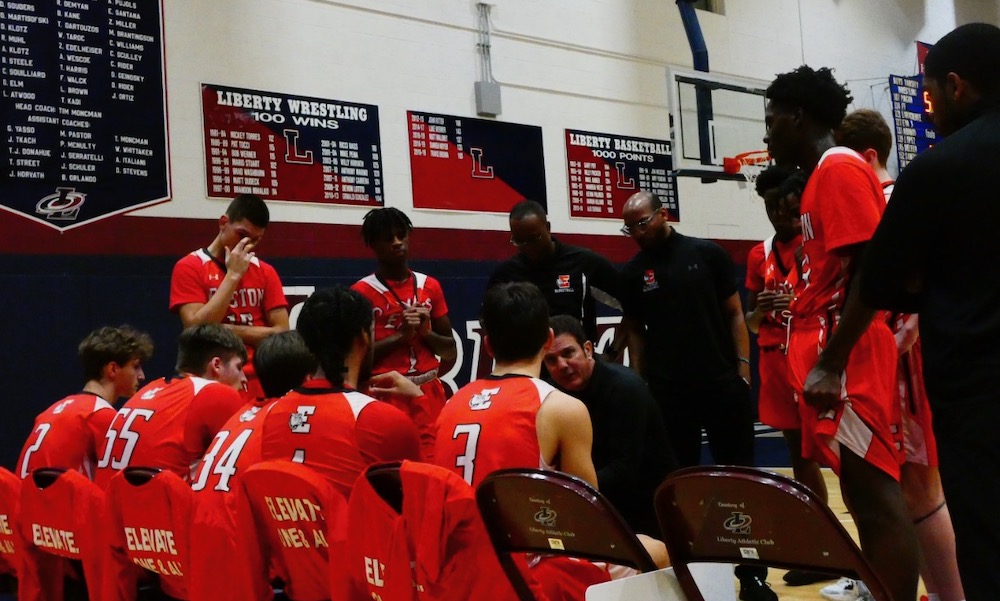 On Tuesday evening, Easton boys basketball took on the Liberty Hurricanes in hopes of the team's second win of the season. Easton has had a difficult season, as their season has had one win and 11 losses.
To start the first quarter, the Hurricanes handled the ball very well. Through the first half, Liberty kept a clean possession, with a leading score in every quarter. Liberty's Dwyane Chess made two three-point-shots, adding an additional two points as well. The score of the first quarter was 22-3, with a strong Liberty lead.
The second quarter had a very similar outcome. Liberty's Jacob Pukszyn was the lead scorer of the quarter, ending with seven points, including one three-point-shot. Although the Red Rovers managed to put up ten points, this wasn't enough to come back from Liberty's lead, as the Hurricanes ended the half with a 30 point lead. At the end of the half, the score was 43-15.
To begin the second half, Easton contained Liberty, and only allowed them to score ten points in the third quarter. Easton failed to come up with many points, however, only scoring ten points in the third quarter as well. Andrew Hoadley, who was Easton's lead scorer of the quarter, scored four points. The score of the third quarter was 53-25, Liberty.
The fourth quarter was not a high scoring quarter, which ended similarly, with the Hurricanes who scored nine points and Easton who scored seven points.
The final score of the game was 62-32, Liberty.
Easton boys basketball will host Nazareth on Friday, January 13th.