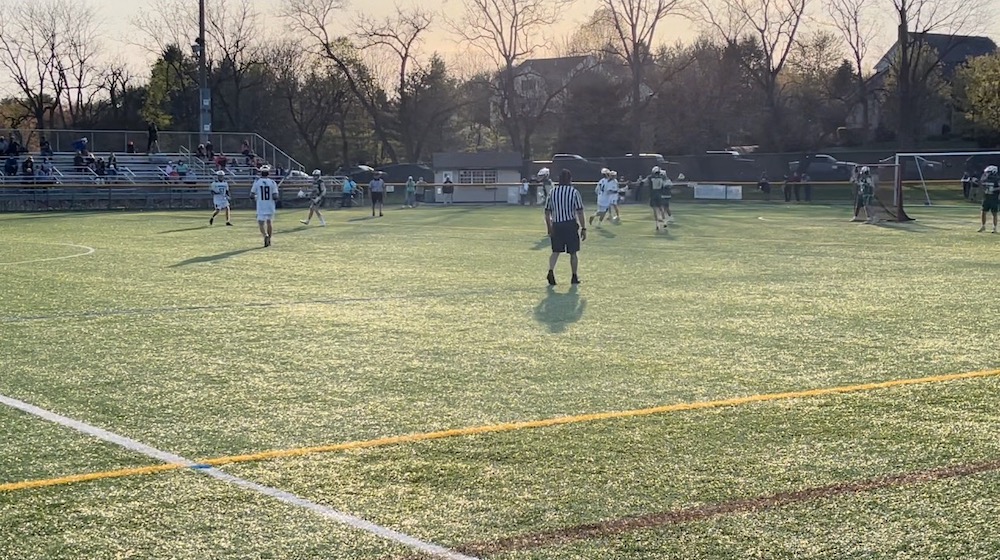 Central Catholic lacrosse traveled to Emmaus Tuesday night looking to remain unbeaten. Emmaus looked to bounce back from a defeat Monday night. Central came into the game 10-0 and Emmaus was 11-1.
In the first three minutes of the game, the Vikings got off to the perfect start by taking the lead. Michael Driscoll found the back of the net which got the visitors on the board first. Moments later, Tyler Schifko added in the Vikings second goal. Late in the first quarter, Emmaus was down 2-0. They looked to freshman Will Barber to help create a scoring opportunity. Barber did more than create, he scored and got the Hornets on the board. The Vikings led 2-1 after the first quarter.
Early in the second quarter, Emmaus junior Connor Flok tied the game at two with a nice finish right in front of the net. With two straight goals, Emmaus didn't look like stopping. Adam Monek and Will Barber added two more goals. Barber now with two and Emmaus with four which forced a Vikings timeout. It didn't take long for Central to respond with their own run. Ben Scandone scored and made it 4-3. Jack Mcgorry added two more right before half. Central led 5-4 at halftime.
The second half remained physical and both teams were with each other stride for stride. Emmaus senior Zach Whalen tied the game at five in the early moments of the third quarter. Just 52 seconds later, Will Barber completed his hat trick and gave Emmaus the lead 6-5. That would be the score at the end of the third.
Adam Monek opened up the fourth by collecting his second goal of the night to make it 7-5 Emmaus. Midway through the fourth, Jack Mcgorry completed his hat trick and got the Vikings back in it 7-6 with 4:46 left. Emmaus was not threatened by the Vikings goal, as Cade Speicher added a goal to extend the Emmaus lead to 8-6. Central's Tyler Schifko found the net for the second time to make it 8-7, but with only 1:07 left, it was too little too late.
Emmaus and Central both put 18 shots on net, but the Hornets composure in front of the net was too much for the Vikings. Emmaus got back in the win column and improved to 12-1. For Central, it's their first defeat of 2021 and they fall to 10-1. Emmaus is back in action Thursday away vs Easton. Central is also back in action Thursday night away to Northwestern Lehigh.