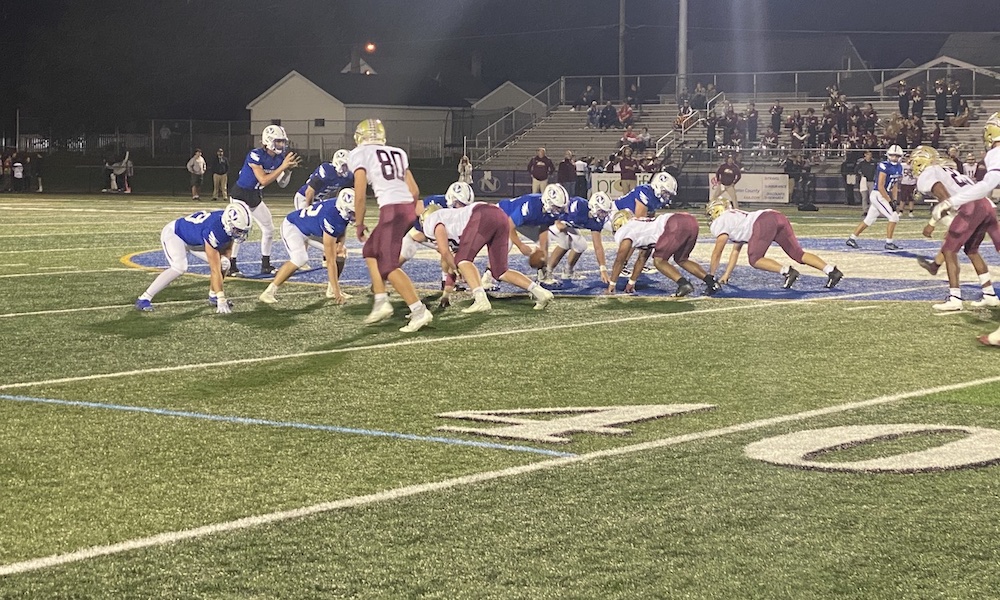 With this season of fall sports coming to an end for the year, now would be the perfect time to take a look back and see how all of Nazareth's fall sports teams did throughout the season.
Starting off strong with Cross Country, the Blue Eagles had a 15-2 record throughout the entire season and also won EPC and D11 championship runs. They qualified for states, placing 19th across the entire state. Adam Kollgaard ranked the highest in this race out of the entire Nazareth Cross Country team, finishing in 90th place out of 240 participating runners across the state.
Next up on the list is field hockey. Their record during the normal season was 17-1 and they ended their overall season 19-3. The girls made it to the finals of EPCs and Districts, however they only finished as semifinalists. Nazareth MVPs during the EPC were Zoey Emerick on the first team, Gianna Tripodi, Mackenzie Mann, and Morgan Herceg on the second team, and Hailey Falzone as an honorable mention.
This wouldn't be a fall sports recap without mentioning the Football team. The Nazareth Blue Eagles Football Team ended their season 7-4. Although they qualified for EPC playoffs, they were eliminated in the preliminary round after suffering a close defeat against Emmaus by just one point. Close matches aren't new to Nazareth though, given that they've also sealed stunning skin-of-the-teeth victories in past games throughout the season, such as their game against Bethlehem Catholic.
Next up is Nazareth's golf team. Going into this season the Blue Eagles had high expectations. However, they unfortunately weren't able to qualify for EPCs, but they placed third in districts just as they did the year prior.
For Boys' Soccer, the team had a 16-4 record, qualified for District 11 division playoffs and finished as semifinalists. The MVPs for the team were Zack McKinney and Cole Hilarczyk on the first team, Nolan Booth on the second team, and Sam Roberts on the third team.
As for Girls' Soccer, they had a 17-6 record and qualified for both state and district championship playoffs. In the District 11 division, the girls placed second overall and finished as quarter finalists in EPCs.
Onto Girls' Tennis, where the team record was 9-7 for the season. This qualified the Blue Eagles for team singles and team doubles. Of the entire team, only two athletes qualified for EPCs, that being Kelly Creighton and Eesha Patel. Overall, Nazareth Girls' Tennis is currently ranked third in the entire league.
Last but certainly not least is Girls' Volleyball. At the end of the season the Blue Eagles had a 12-8 throughout the entire season. They qualified for both District 11 and EPC championships. They finished as quarter finalists in both tournaments.