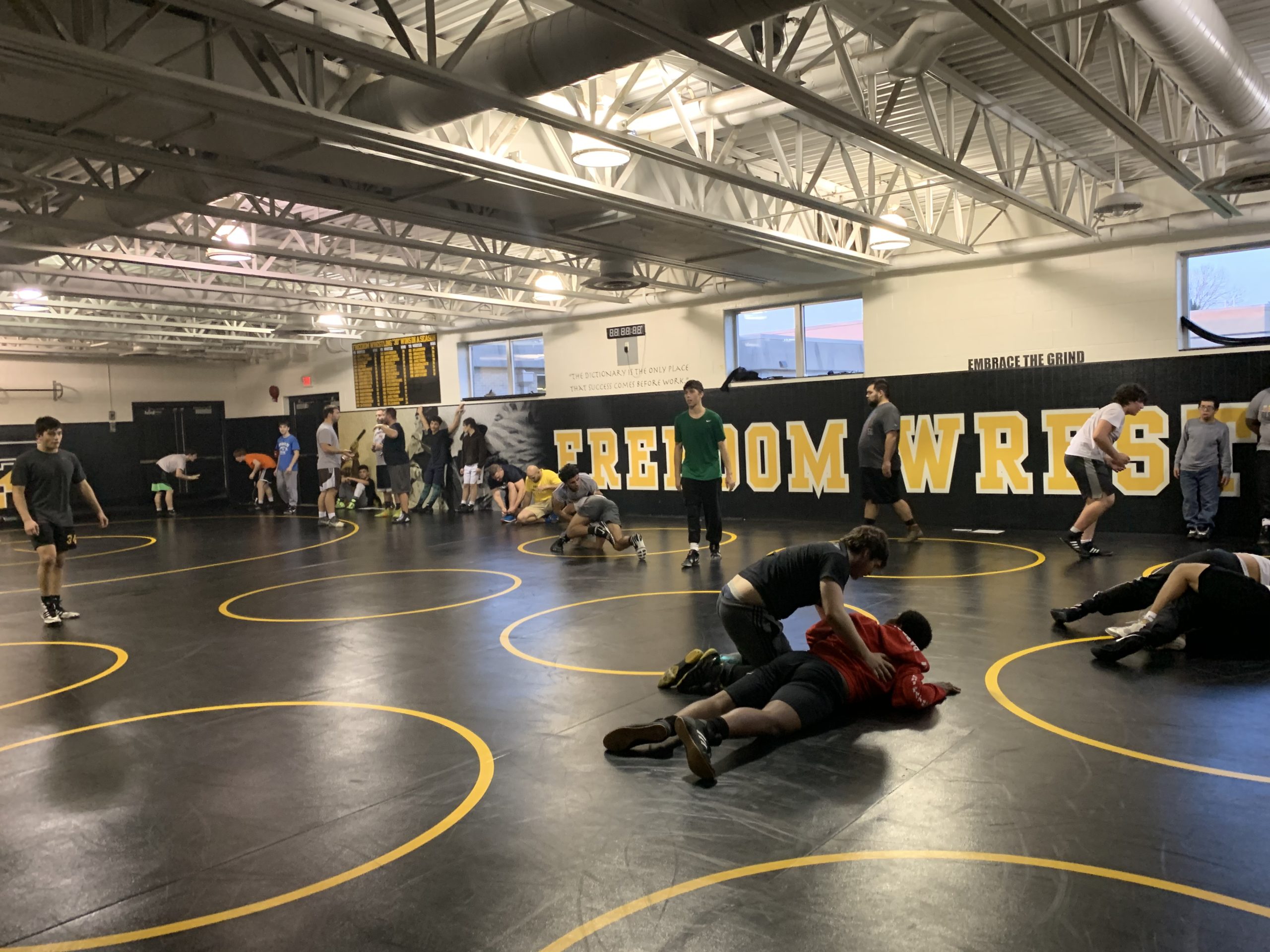 A new season is upon Freedom High School's (FHS) Wrestling team, and it is looking at a bright future. Improvements are being made this season with the instruction of their head coach, Dante Terenzio.
The team ended last season with a 15-6 record, losing to teams such as Liberty, Nazareth, Northampton, Emmaus, Easton, and Cedar Cliff. The FHS Pates made it to the first round of districts, where they lost, ending their 2018-2019 season.
Upon entering the new season, the team has not lost any of its best wrestlers. Last season Luis Vargas, Max Marrero, and Connor Huber were some of the top wrestlers on the team, and they are all returning for the 2019-2020 season as seniors. They all ended the season with medals around their necks as regional qualifiers.
Connor Bevin, a sophomore, has the potential to be up there with them. Terenzio also mentioned 106-pound CJ Horvath, a freshman, who is becoming a Pate this season. Terenzio expects both to have a good season.
"We'll be a better team this year than we were last year for sure. The goal is just to improve on last year's results and improve every day in the wrestling room," said Terenzio.
The first wrestling match of the season is Wednesday, December 11 against Pocono Mountain West.