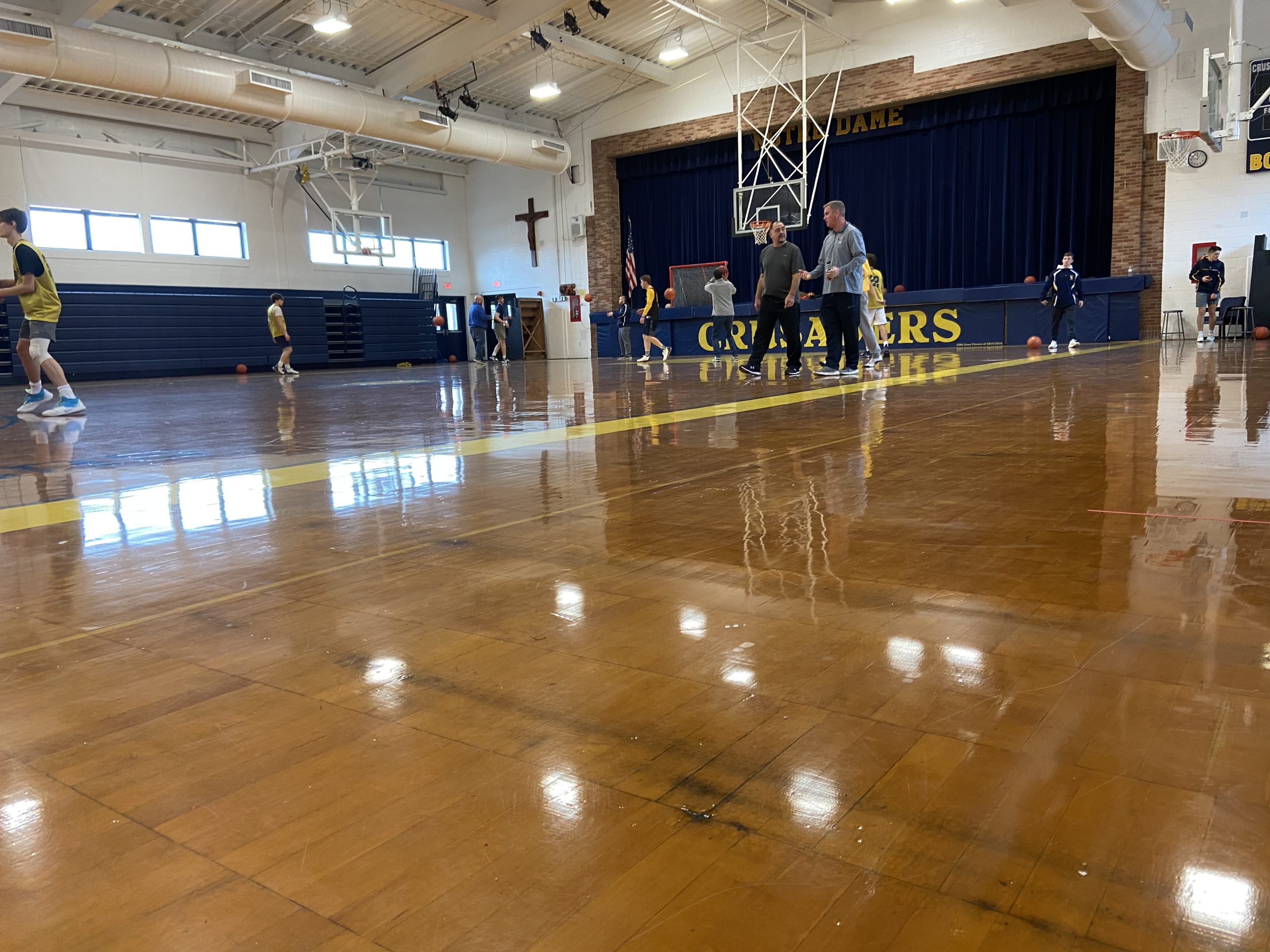 This will be Pat Boyle's 24th season coaching at Notre Dame. The Crusaders are very young and have a bunch of new faces, but that is not stopping them from having a great season.
Brendan Boyle, The Morning Call co-rookie of the year, plans to be the leader of this group as he is one of the three captains on the team. The other two captains are seniors Andrew Darno and Jacob Yurkovitch.
The Crusaders record last season was 18-7 overall and 14-4 for their league record, but fell short to Southern Lehigh in the Colonial League semi finals. This young and new group plan to repeat another good season and make a run in the post season.
Go around the league and ask who is the team to beat. The majority of coaches and players would say Notre Dame is the team to watch out for.
The Crusaders begin their season in the Jeff Dailey Memorial Tournament against Bethlehem Catholic. Pocono Mountain West and Freedom High School will also be facing off against each other in that tournament as well.
Players To Watch:
Brenden Boyle (Sophomore Guard 5'9)
Jared Jacobs (Senior Guard/Forward 6'1)
Andrew Darno (Senior Forward 6'1)
Casey Campbell (Senior Guard/Forward 6'1)
Jacob Yurkovitch (Senior Guard 5'10)
Joe Galle (Junior Guard 5'11)
Blake Butler (Junior Guard 5'8)
Sean Howlett (Sophomore Guard 5'10)
Zach Rodgers (Freshman Guard 5'9)
Elijah Rivera (Junior Guard 5'7)
Logan Rickert (Junior Guard 5'9)
Ryan Domzalski (Senior Forward 6'3)