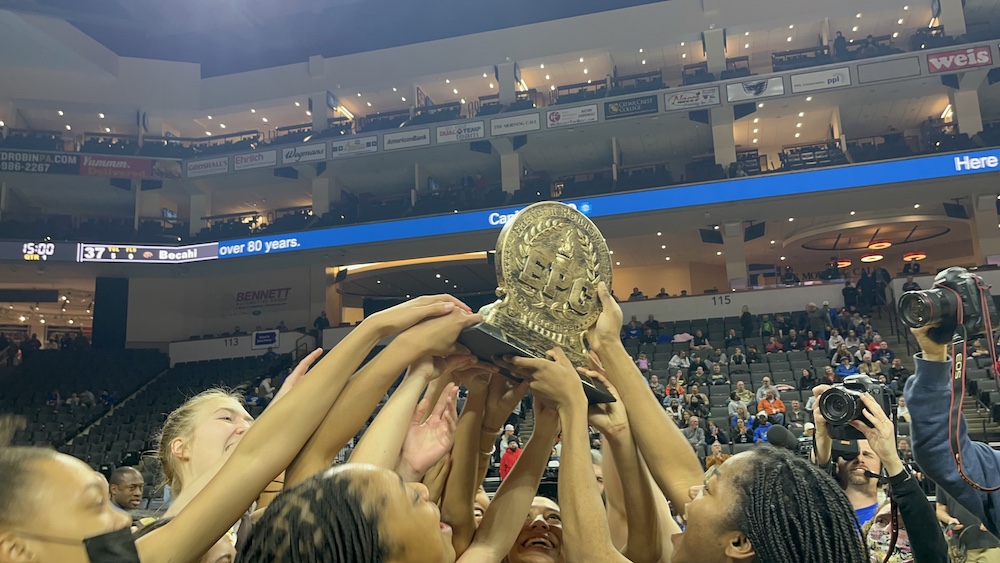 Northampton and Bethlehem Catholic played for the EPC Girls Basketball Championship and it did not disappoint. Both teams were coming off of great semifinal wins, especially Beachi handing Easton its first loss of the year. The game was officially underway.
The first quarter was a lot of defense and some free throws. Northampton was up 6-4 after the first. In the second quarter, the scoring was still minimal but with very good defense. Northampton was up 12-10 headed to the break.
The teams got going in the second half. In the third, Beachi guards Cici Hernandez and Stephanie Donato started to heat up. The threes started dropping and the Lady Hawks took a 26-22 lead going to the fourth. But in the fourth quarter, Lady Hawks' starting forwards Kendra Rigo and Akasha Santos fouled out. Coach Jose Medina was forced to go small. The Lady Hawks stood their ground. They hit clutch free throws and iced the game. Bethlehem Catholic got the win 37-32 win over Northampton.
Sophomore guard Cici Hernandez finished the game with 18 points and Senior guard Stephanie Donato scored 17. Great overall team win from the Lady Hawks.