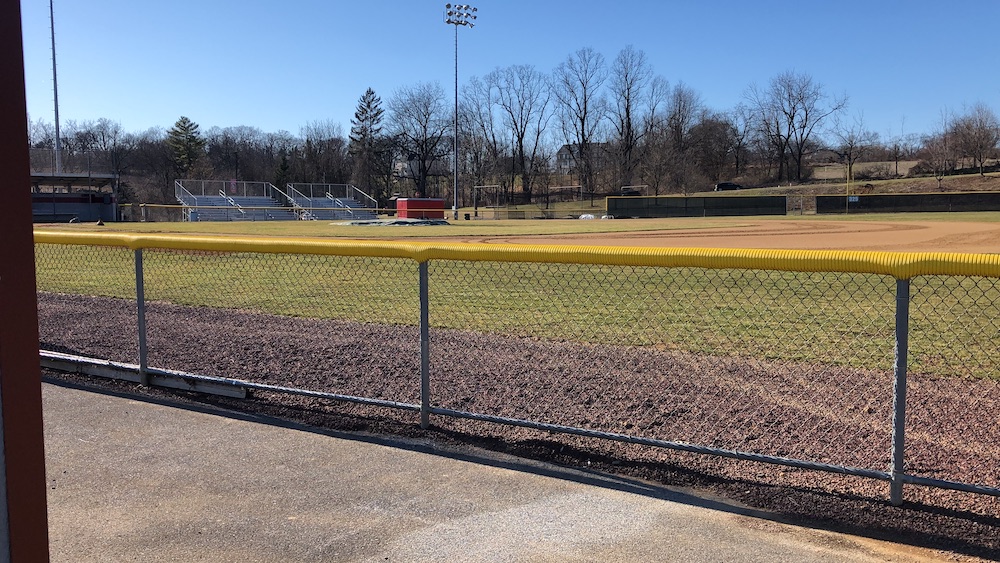 Saucon Valley High School-Gathered by Student Reporter Grace Albano
Camryn Zavacky, Girls Lacrosse Co-Captain
"I was so happy to be able to spend as much time with my teammates as I could. I imagined having a senior season, senior night, and for our team to advance to playoffs. Unfortunately, that didn't get to happen. Although, we all are going through a hard time and making sure that everyone in our community is healthy is most important. I am saddened that I will not be able to play my last lacrosse game, but I am proud to have spent my high school lacrosse career with many amazing girls. I will always cherish every moment and everything I have learned from SV Girls lacrosse."
Allie Royse, Girls Lacrosse Co-Captain
"This season is one that will go down in history. The class of 2020 specifically will never forget this and will always remember the weeks spent in quarantine when we'd rather be on the field, on the courts, or in the gym. I am thankful for what the past years have taught me, and I hope this allows for the years following to appreciate the time playing even more."
Notre Dame Green-Pond HS- Gathered by Student Reporter Elijah Rivera
Jacob Yurkovitch, Baseball (Northampton Community College commit)
"It is 110% not the best feeling, but it makes me forever grateful for the opportunities that I had. It made me realize that you can't take anything for granted. Every single time you step on the field you truly have to leave 110% out there because you are never sure which play, which at bat, or which game will be your last. If you could get anything out of me from this, it would be to tell everyone no matter who they are, to leave everything out there because you never know which second will be your last second doing something you love. Everyone, keep your heads up. We will get around this disaster.
Ryan Domzalski, Track & Field (Kings College commit)
It's a shame obviously because I was looking forward to achieving my goals this year gaining all the great opportunities track brings me, but honestly this has motivated me to do big things in college competing at the next level. I'm just working hard to prepare myself for my future.
Catasauqua High School- Gathered by Student Reporter Amber Kalnas
Shaziya Roberts, Track & Field
"It has definitely been devastating knowing that I'll never get to compete in another track season. Although I had big plans for this year, I am endlessly grateful for the years I did get to experience as a part of the track team. This season was bound to be a good one, and it's hard to let that go."
Madison Kessler, Softball
"Beginning my senior year was tough already because of an ankle injury that put me in a boot for 4 months, the passing of my grandfather, and more recently the passing of my grammy… With the support of my family, friends and teammates, I was looking forward to returning back to the field I love standing on the most this spring. This whole pandemic thing has stopped my senior year from what I believed was going to be a good season. Throughout the last 3 years playing for Catty, we definitely had our rough patches… not winning a whole bunch of games and a lot of people giving up on each other. I never once gave up on the girls I love most and consider family. This season I feel was going to be a good one, with a really good mixture of the underclassmen on our roster. We could've potentially had a decently good team for the Colonial League. What I will take away from my 4 years of playing in the brown and white jersey, wearing #9 is my coaches believing in me, that even with a bad shoulder and no real experience on the mound, they trusted me to pitch although that's not where I wanted to be, I sacrificed it for my team. Thank you, Catty High, the coaches, and most importantly my teammates for trusting me and considering me a "team leader". Good luck everyone on your upcoming years in Catty High."
Adam Reinhardt, Baseball
"This really sucks that everything is over now. The seniors were really looking forward to their last ride as a rough rider. I've had my last football game, I've had my last wrestling match, and I already had my last game and didn't know it was my last. But there's nothing I can do about it, it just happened and so I'm not going to complain about it because I'll play again somewhere"