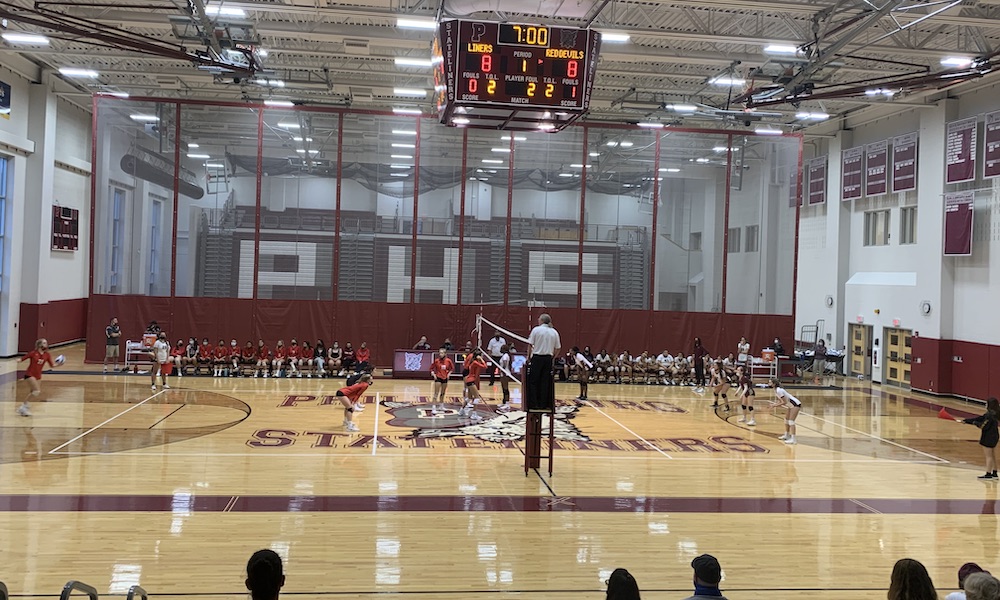 On Tuesday afternoon, Phillipsburg hosted Hunterdon Central for a volleyball match. Both teams demonstrated outstanding teamwork.
In the first set, Phillipsburg fell short to Hunterdon Central with a score of 25-13.
In the second set, P'Burg tried to redeem themselves. However, right out of the gate, Hunterdon Central took an early lead. A determined P'Burg team strung together many points but fell short of a victory.
The final score of the second set was 25-16, securing Hunterdon Central a victory.
Phillipsburg was led by senior setters Solane Rooney and Liberty Kleinfeldt. Despite their loss, Phillipsburg's talented players Amaya Lowe, Reina Castro-Gomez, Carys Price, and Brooke Rooney shined in Tuesday's game. These players displayed excellent skills on the court.