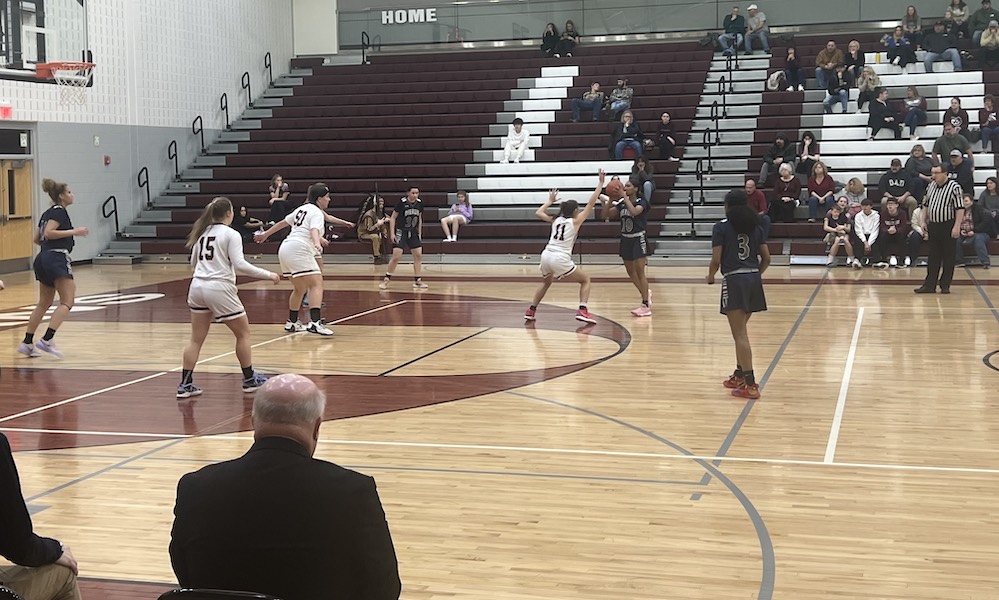 Lehighton, PA. – The Lehighton Indians hosted the Dieruff Huskies for a Girl's Basketball contest on Saturday (Jan. 28). A back-and-forth first half saw the Indians (5-14) with the lead but Dieruff (7-10) rallied back for a 34-23 victory.
Dieruff jumped out to a 9-8 lead at the end of the first quarter. Lehighton used two buckets by Ariel Barthol and a three-point splash by Jordan Haley to grab a 17-14 lead at halftime. Dieruff reclaimed the lead (23-18) in the third quarter after two three-point buckets by Jayla Rosario. The Huskies increased their lead to 30-23 with 3:33 remaining to put the game away.
TOP SCORERS… Rosario led the Huskies with 16 points. Taylor Bowman led the Indians with seven. Haley chipped in six.
UP NEXT… Dieruff will travel to Nazareth on Tuesday, Jan. 31 at 7:00 p.m. Lehighton will host North Schuylkill on Monday, Jan. 30. Tip-off is at 7:00 p.m.