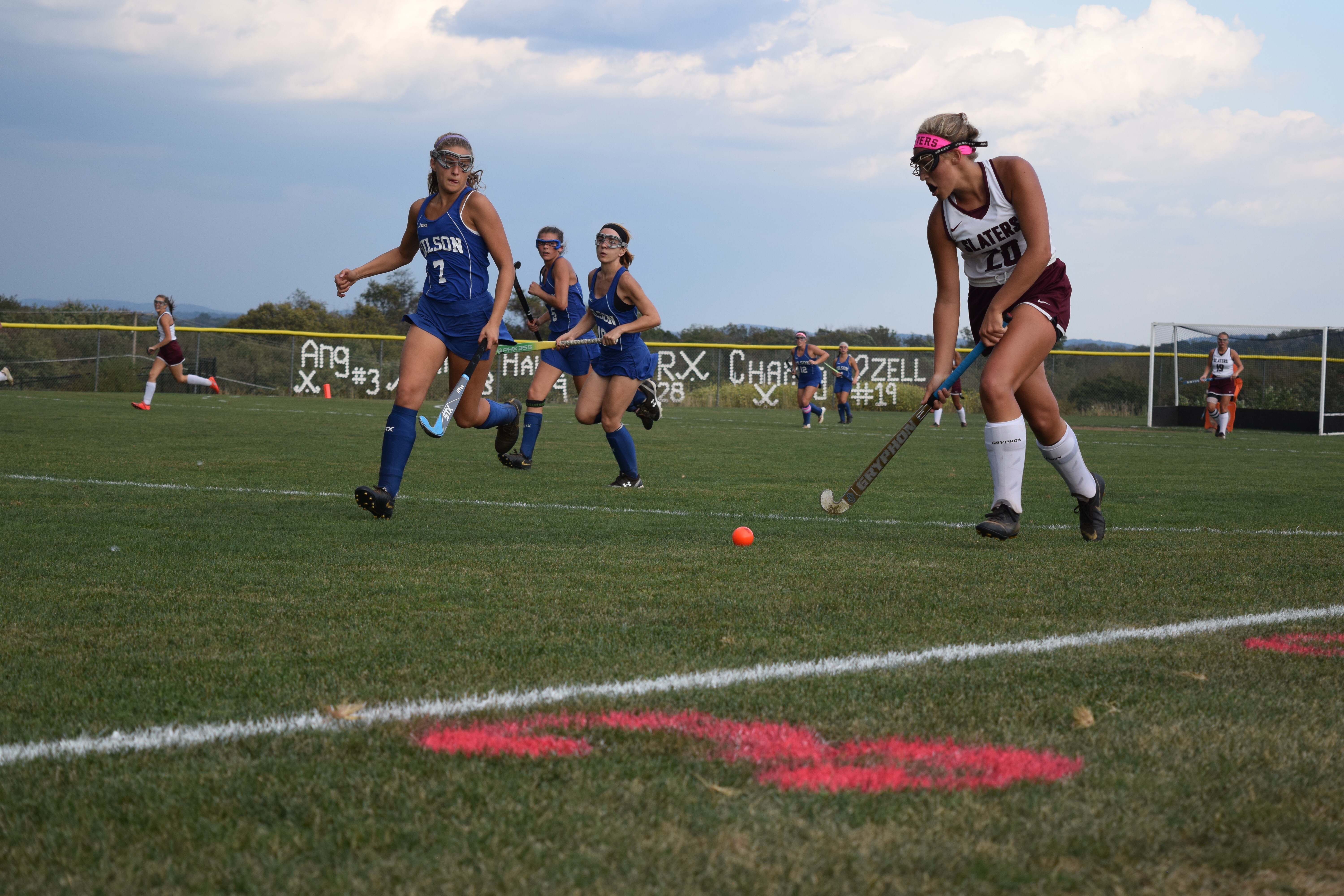 The Slater girls field hockey team took on the Wilson Warriors on Wednesday October 2nd, in an amazing game. After their devastating loss on Monday to Southern Lehigh, the girls were determined to achieve a win!
In the first half, the girls had fantastic communication and executed phenomenal plays, but neither team scored a goal. After halftime, the team devised a plan to hopefully get a goal before the time ran out. Within the last nine minutes, senior Makayla Hartzell scored a goal. When asked how she feels how the rest of the season will go she stated, "The team chemistry is growing each game, which will make us overall a better team." In honor of Breast cancer awareness month, pink ribbons were drawn on the field to support.
The Slater girls field hockey team will be traveling to Pleasant Valley on Friday in hopes of capturing another win!