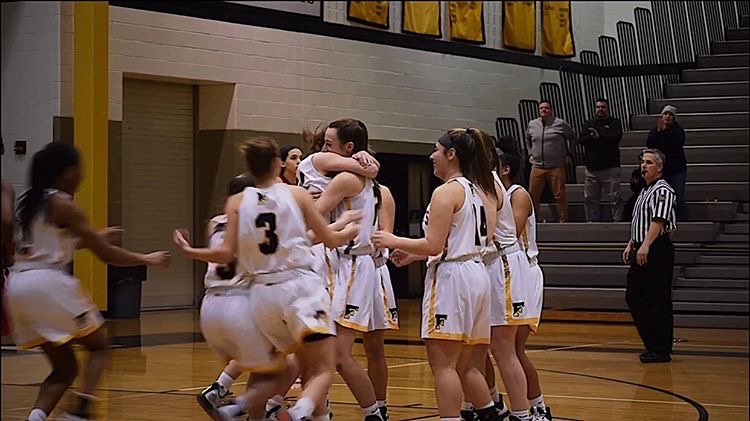 On Friday, January 10th, the Freedom High School Girls basketball team took on Pocono Mountain East at home. Not only did they come out with a win, but it was an exceptionally special night for number 23 in particular. Senior, Jennifer Kokolus scored her 1000th career point.
"I didn't know the exact number I needed going into the game, because I didn't want to over think or play tentatively," said Kokolus.
With nine seconds left in the game, she was fouled and given two free throws. She stepped up to the line, unaware that the first one was the one she needed to achieve 1000 points. Fortunately, it went in.
When asked to describe the moment she reached this achievement she says, "I am going to be honest, I knew I had to make one of the two free throws and I was hoping it was going to happen on the first one. When the first one went in, my teammates rushed the court and all hugged me. The whole gym was cheering for me. It is a moment I will never forget."
It has taken a lot to become the player she is today. She has been shooting hoops and dribbling down the court since the second grade.
"It wasn't always easy, but I stayed focused and pushed myself. All of my coaches and teammates along the way have made tremendous impacts on who I am as a player because of how much they supported and challenged me to get better," Kokolus shares. "The love and selflessness we have on and off the court is something special and I will always cherish it. I wouldn't be where I am as a player without them."
Kokolus plans on playing Division 2 basketball at Holy Family University in Philadelphia, while majoring in Nursing. She is eager to play at the next level.