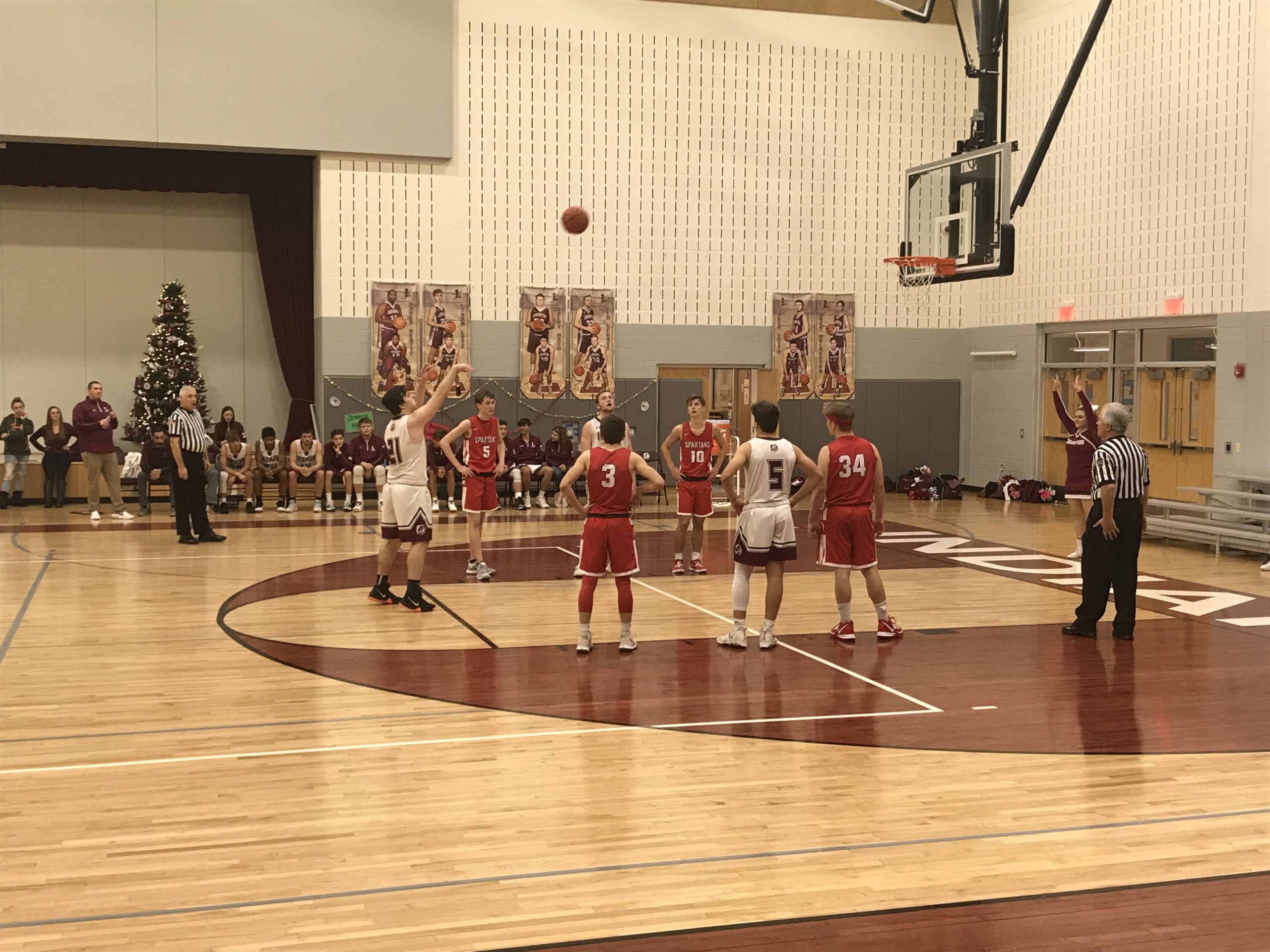 The Lehighton Indians welcomed the North Schuylkill Spartans to the Lehighton Elementary Center Wednesday night. Lehighton came in with a 2-1 record, while North Schuylkill entered with a 1-1 record. In recognition of Jaden Leiby, senior quarterback for North Schuylkill, the Spartans basketball team had a number six on the back of their warm up uniforms.
The first quarter was a close match between Lehighton and North Schuylkill as Lehighton led 8-7 at the end of the first. At the start of the second quarter, Lehighton wasted no time going on a 10-0 run thanks to junior Zach Hunsicker scoring six points along with a three-pointer by junior Carter Strauss. Lehighton added another five points, while North Schuylkill scored nine points making the halftime score 23-16 in favor of Lehighton.
North Schuylkill came out of halftime holding Lehighton to eight points in the third quarter. North Schuylkill scored 14 points in the third quarter cutting Lehighton's lead to 31-30. Lehighton pulled away from North Schuylkill in the fourth quarter, winning the game 45-36. Lehighton improved to 3-1 on the season, and North Schuylkill fell to 1-2 on the season.
Lehighton's top scorers were the D11Sports player of the game, Hunsicker, with 16 points along with an additional 11 points by sophomore Jack Lorenz. North Schuylkill's top scorers were Jack Flynn with 12 points along with eight points from Gavin Todd. Lehighton's next game is Friday December 20th at 7:00PM as they travel to Blue Mountain to take on the undefeated Eagles. North Schuylkill's next game is Friday December 20th at 7:30PM as they welcome the 5-1 Panther Valley Panthers.