Player Name: Leila Hurley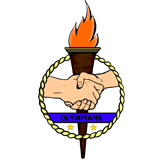 School: Jim Thorpe Area High School
Year: Sophomore
Postion(s): Shooting Guard (2)
Jersey Number: 20
Height: 5'9″
GPA: 4.0
Other Sports: track and field
Starting Experience: 2 (including this season)
2018 Stats: Averaged 13 points per game, 3 steals per game, 2 rebounds per game, 1 block per game,
shot 40% from three point range, 49% from the field, and 76% free throw.
2018 Honors: 2019 – Listed as one of Pennsylvania girls Class of 2022 top recruiting players (Pa Girls Hoops)
2019 – Cedar Beach Showcase, Allentown, Pa. All Tournament Team
2018/2019 – Schuylkill League 2nd Team All Area Honors
2018/2019 – All Area Team Honorable Mention (Morning Call & Times News)
2018/2019 – Top 20 All Area Leading Scorers (Morning Call)
2018/2019 – Top 5 All Area 3-point Scorers (Morning Call and Times News)
2018/2019 – Division 1, Undefeated Schuylkill League Champion and PA State Finalist
2018/2019 – High School Record Breaker for Single Game 3-Point Field Goals, 8
2018/2019 – Varsity starter as a freshman, averaging 13ppg
2018 – AAU Top 8th Grade National Players To Watch (BallN Prep)
2018 – AAU National Championship Runner Up
2018 – AAU Mid Atlantic District Champions
Player Twitter Handle: @Leila_Hurley20
Coaches Comments: Leila is a dynamic scorer who looks to expand her game during her sophomore campaign. A lefty three-point shooter, Leila was able to stretch defenses last year with her uncanny ability to knock down threes. After a summer of hard work, Leila has shown the ability to get to the basket which should make her a more complete player and scorer. A great defender, Leila has played the top of the Olympians' vaunted 1-3-1 zone. She can also get out in transition due to her athleticism.