Player Name: Malek Mims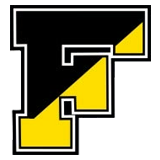 School: Freedom High School
Year: 2020
Postion(s): PG
Jersey Number: 5
Height: 5'9
GPA: 3.3
Other Sports: None
Starting Experience: 3 years
2018 Stats: Averaged 17 points, 3 assist, and 4 steals a game. He broke the Freedom High School single year steel record with 97.
2018 Honors: 2nd team all conference
Player Twitter Handle: @Malekmims
Coaches Comments: Hardest working player I have ever coached. He will run through a wall to win a game.