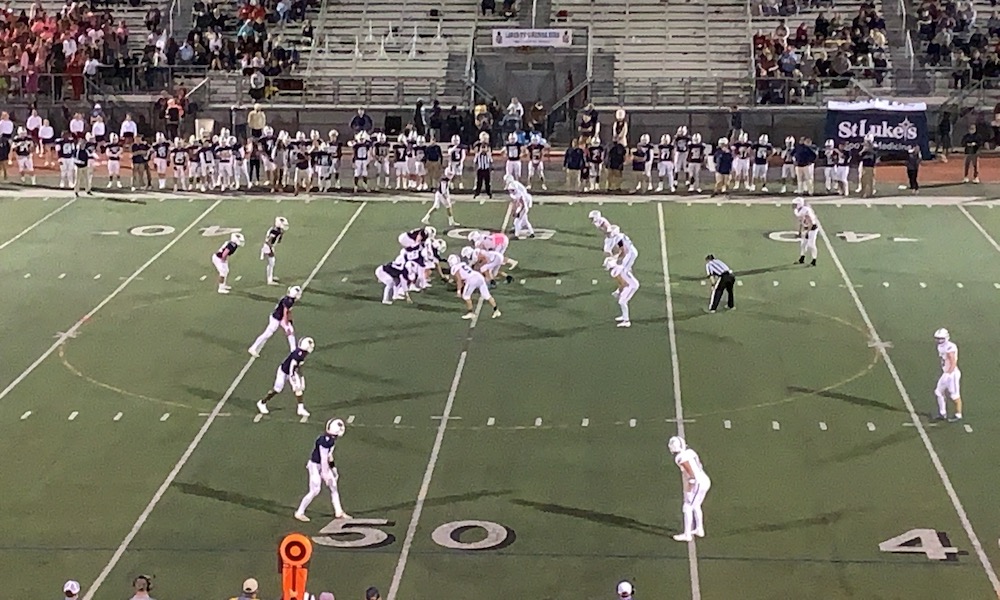 The Blue Eagles returned to BASD Stadium once again on Saturday to take on Liberty. Both teams were looking for redemption after losing their most recent games to Bethlehem teams, which were Freedom and Bethlehem Catholic, respectively.
In the first quarter, Nazareth was the first team to score a touchdown. After failing to score against Nazareth's defensive line, Liberty turned the ball over to Nazareth before Liberty saw an opening and intercepted a pass for a 24-yard touchdown. Liberty's attempt for the extra point was blocked by Nazareth, making the score 7-6 by the end of the first quarter. This was the last time Liberty scored for the rest of the game.
Nazareth was the only team to score during the second quarter. Tyler Rohn carried the ball into the end zone for an eight-yard touchdown. Nazareth brought the score up to 14-6 after kicking for the extra point. No one scored for the remainder of the second and third quarters. Nazareth finished things off in the fourth quarter with a 34-yard field goal from kicker Chris Bugbee.
Nazareth is expected to return home to Andrew S. Leh Stadium this Friday night to take on the Allentown Central Catholic Vikings. As for Liberty, they're also expected to stay home at BASD Stadium to challenge the Emmaus Hornets.