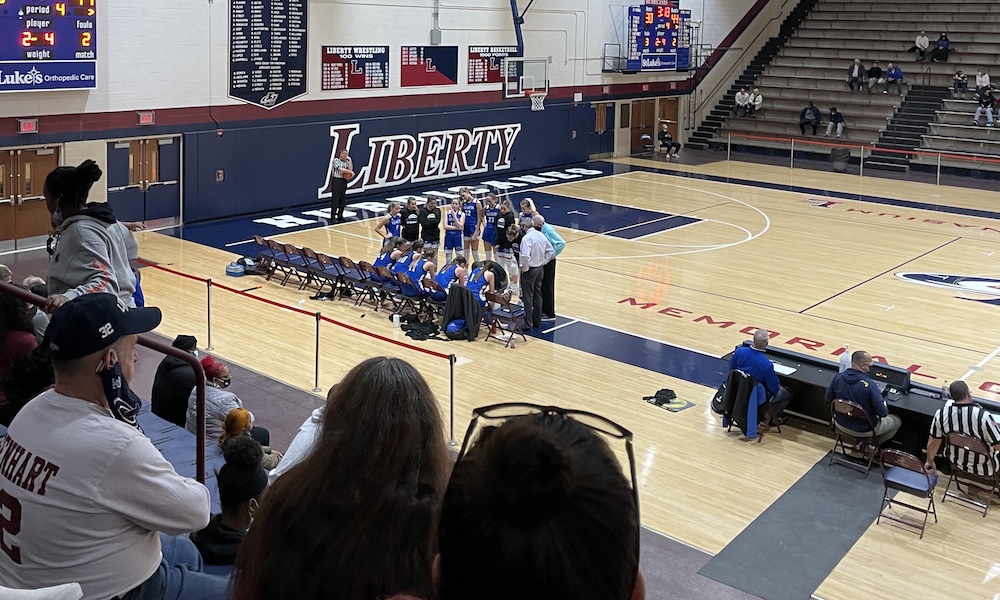 Liberty and Nazareth girls played basketball on Tuesday night at Liberty HS. Liberty, led by captains Erin Eisenhart, Layla Orth, and Emma Pukszyn, started the season 1-1 with a win over Kutztown and a loss to Emmaus. They were looking to regroup from a 2-9 season last year. Nazareth, led by Seniors Maddie Ahearn and Marina Falzone, came in with an official 1-0 record with a win over Lake-Lehman and were looking to repeat what they did last year with a 17-2 record and making the state semifinal.
In the first quarter, there was not much scoring but Nazareth took a 9-5 lead after the first. Both teams shot better in the second quarter with a 21-17 score with Liberty having the momentum. Then, in the second half of the game, the Blue Eagles started to pull away.
The third quarter stayed close with a bit more of scoring. Nazareth went up 34-28 heading to the fourth. Nazareth got all the momentum and rode it all the way out to the end. The Blue Eagles got the 50-37 win over the Hurricanes.
Nazareth moves to 2-0 and will take on Parkland on Friday at 7. Liberty goes to 1-2 and will take Northampton on Friday at 7.