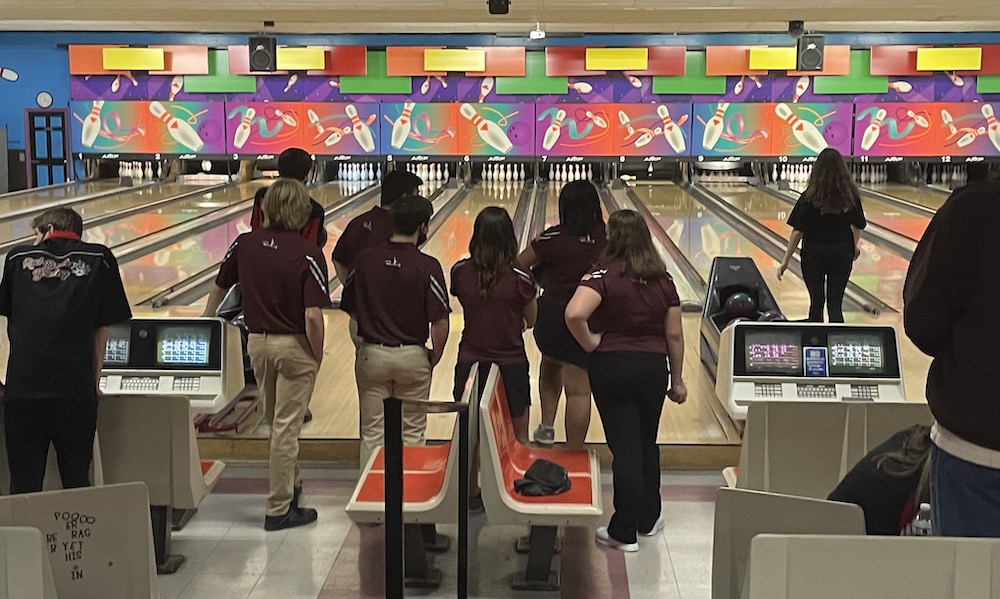 Both Phillipsburg bowling teams dominated over Hunterdon Central in Tuesday's match. Going into the game, P'Burg girls were 3-0 and the boys were 2-1.
The P'Burg boys team started off the match strong defeating Central 935 to 795. They continued to dominate winning the second game 910 to 697. P'Burg continued to win in the final game beating Hunterdon Central 850 to 721. The Stateliners were led by senior Sean Myers with a 606 series.
The P'Burg girls looked to keep their winning streak alive when they entered Tuesday's match and they did just that. The girls started off strong right out of the gate, beating Hunterdon Central 733 to 590. Both teams made improvements in the second game, however, Phillipsburg finished stronger winning 817 to 636. In the second game, P'Burg junior, Allie Rumfield, had a 254 game, assisting in their victory. Finishing strong, P'Burg beat Central 735 to 658.
The Stateliner girls are undefeated for the season, while the P'Burg boys are 3-1. They hope to continue on with their great season Thursday against South Hunterdon.