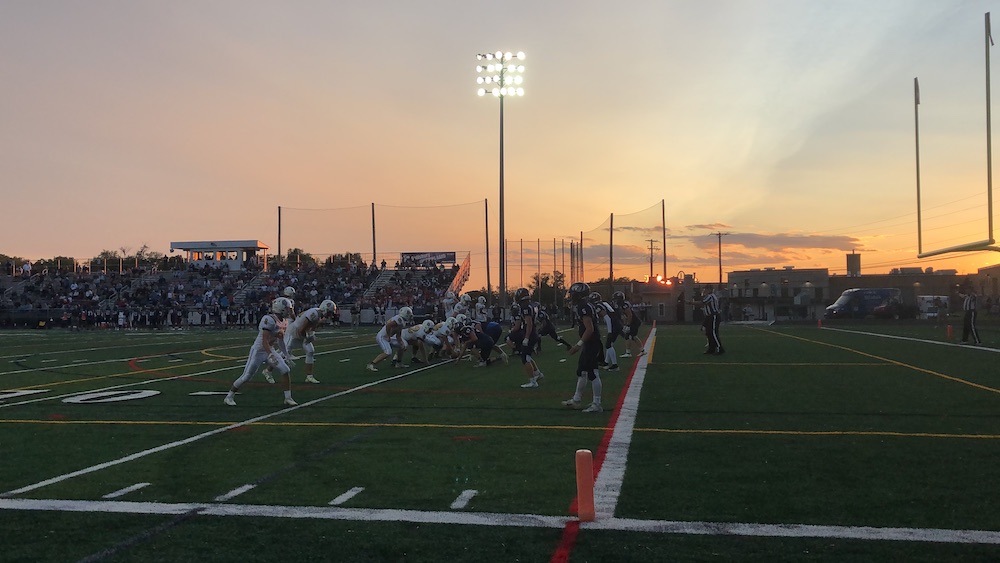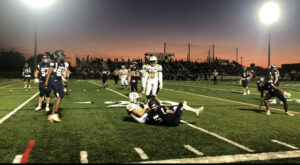 Notre Dame Football had quite the dominant performance yet again Friday night over the Salisbury Falcons. The Crusaders scored within the first four minutes of the game as cousins Collin Quintano and Logan Castellano connected for six, followed by a PAT that was good. With less than five minutes left to go in the first quarter, the Crusaders scored with a field goal, and the Crusaders led 10-0. The Crusaders had back to back scores as Tarif Muhammad scored ending the first quarter. The PAT was good and Notre Dame led 17-0.
Under a minute from the start of the second quarter, the Crusaders scored again with Collin Quintano hitting Tarif Muhammad for a 46-yard touchdown. The PAT was good so the score was 24-0 Crusaders. Notre Dame got the ball back after a Falcon punt. Quintano connected with Jayden Becker for a 20-yard pass completion and score. The point after was good. The score then 31-0 Crusaders.
Notre Dame took over on downs with 4:14 to go in the half, and ended the ND possession with a field goal attempt that was no good. There was an immediate fumble recovery by Dainn Vassallo on the Salisbury 38 yard line with 2:10 to go in the half. ND ended the half with a missed field goal, but the Crusaders still led 31-0.
In the third quarter, Trevor Shay had an eight-yard touchdown run. The PAT was good making the score ND 38 – Salisbury 0. At 1:11 left in the third quarter, ND scored a field goal and led 41-0. Sophomore Danny Darno scored with a four-yard touchdown run for the Crusaders. The PAT was good bringing the ND score to 48.
Friday night was a great night for football and for the Crusaders. The final score of the game was Notre Dame 48 – Salisbury 0. The Crusaders travel to Northern Lehigh next week.