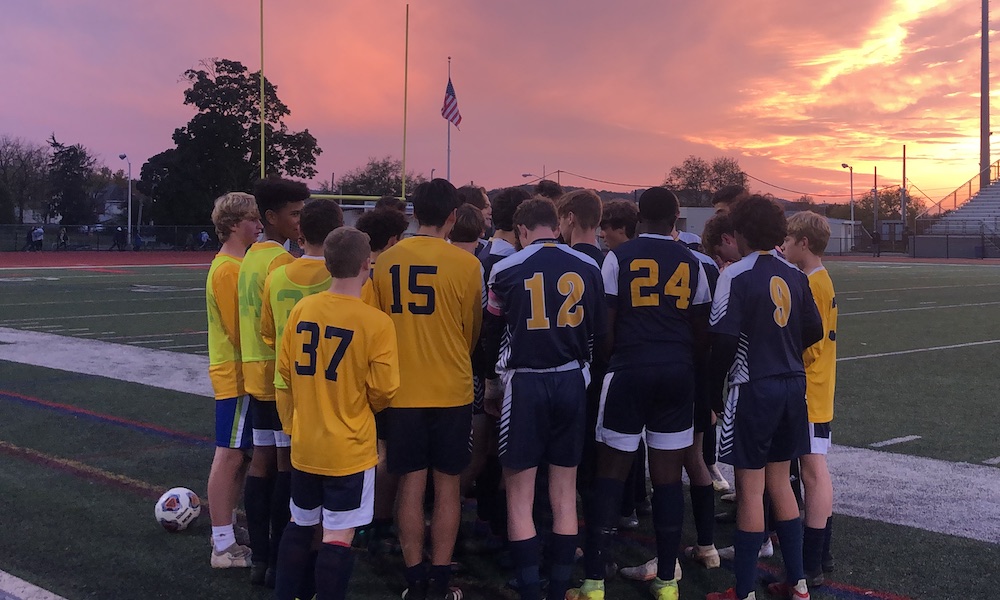 As the 2021 fall sports season wraps up, let's take a look at all that Notre Dame Green Pond athletes accomplished starting with the Crusaders Golf Team. The Crusaders golf team finished with a winning record. Senior Benjamin Ortwein advanced to the Colonial League Tournament from which he took home the gold medal. Benjamin then advanced to the District XI Tournament where he placed third which qualified him for the PIAA State Championship Match.
Girls Tennis finished their 2021 season at a 7-4 record. At the 2021 Colonial League tournament, Junior Veronica Lynn medaled third in the first singles event and Senior Keiran Lencheski captured bronze in the third singles category. Junior Amber Unger advanced to the District XI Singles Tournament for her third year. Keiran Lencheski and Amber Unger competed in the District XI Doubles Tournament where the girls brought the bronze medals back to NDGP.
The Girls Soccer team finished their season with an in league record of 1-5. The Crusaders advanced to the District XI and Colonial League tournament.
Girls Volleyball finished the 2021 season with a 2-3 in league record. The girls then advanced to the Colonial League tournament in which they placed second in the league. The team then went on to play in the District XI Tournament.
The Notre Dame Green Pond Crusaders Football team concluded their 2021 fall season at a record of 7-3. The Crusaders advanced to the PIAA District XI 3A tournament.
The Boys Soccer team concluded their regular season with a 10-2 record. The boys soccer team was this year's District XI 2A Runners-up. The Crusaders went on to the PIAA State Tournament until their run came to end in the State Quarterfinals.
The Boys Cross Country team advanced to the District XI meet where Sophomore Jordan Smith qualified for the 2021 PIAA State Cross Country Championships in Hershey, PA.
The Girls Cross Country team was this year's Colonial League Champions, District XI Champions, and after having advanced to the PIAA State Cross Country Championships, the Notre Dame Crusaders Girls Cross Country Team were the 2021 State Champions. Sophomore Olivia Schweitzer was the District XI individual gold medalist as well.
Notre Dame Green Pond had quite the display of strong athleticism throughout the fall 2021-2022 season. Looking forward to all that the winter season brings at NDGP!