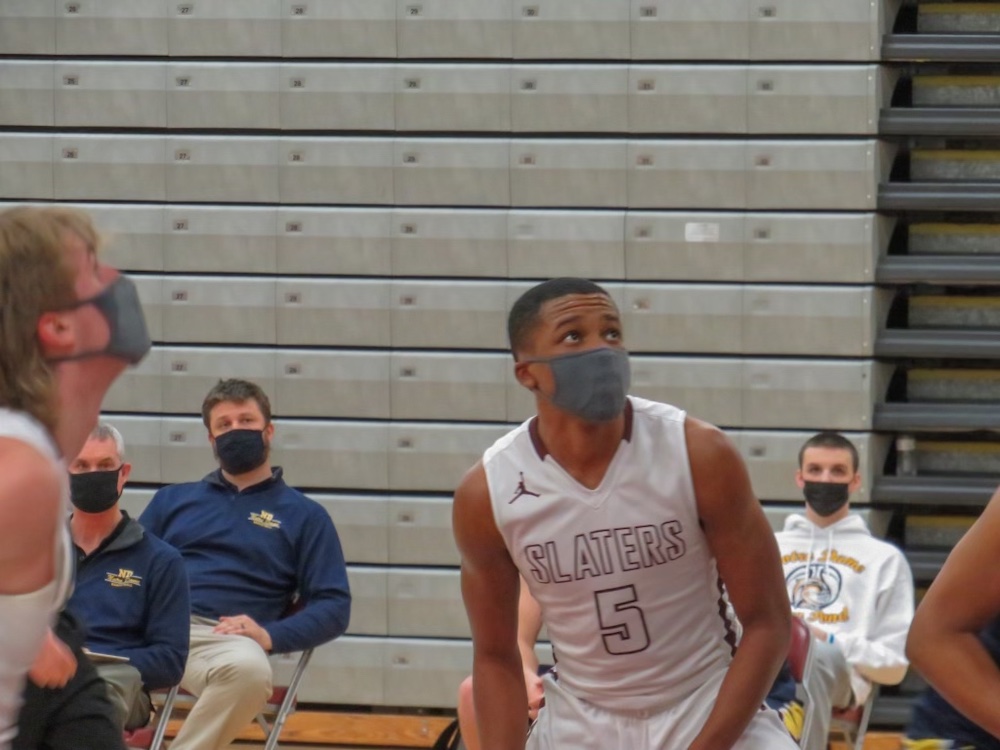 Wednesday, February 17th, Bangor hosted Notre Dame Green Pond. Notre Dame had just come off a tough loss against Northwestern Lehigh and the Bangor Slaters had just come off a win against Saucon Valley.
The first quarter had a lot of back and forth and fouls. The first quarter ended with a score of 18-13 Slaters. The second quarter also had a lot of fouls, scoring, and was filled with action. By the end of the first half, Bangor was leading Notre Dame 39-35.
In the third quarter, the game got dicey with a lot of back and forth scoring. This brought the teams to start the last quarter with a tie of 60-60. During the fourth quarter, Notre Dame knew they needed to step it up a notch if they wanted to beat Bangor. They did just that. After lots of hard work and determination from both teams, the game ended with Notre Dame Green Pond beating Bangor with a final score of 84-76.
Be sure to tune into Bangor's next game on Saturday the 20th against Northern Lehigh!
Photo's courtesy by Jensyn Buist