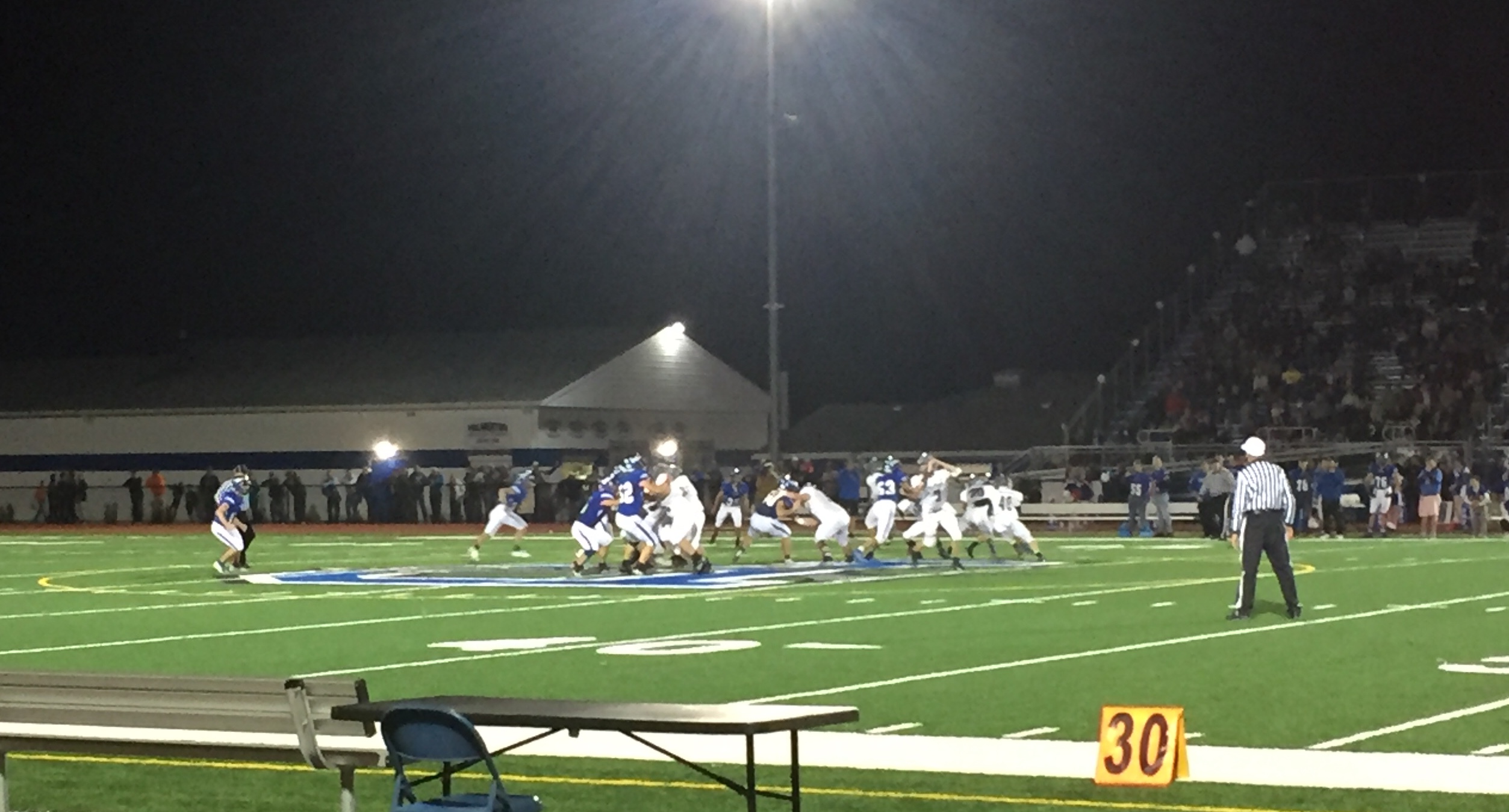 The Northern Lehigh Bulldogs took on the Palmerton Blue Bombers at Palmerton's stadium on October 25th. The Bulldogs emerged from overtime with the winning score of 43–42.
Northern Lehigh scored the first touchdown of the game and made the extra point. Palmerton tied the score with 3:35 left in the first quarter. Northern Lehigh's Evan Zambo ran it into the endzone with 3:05 left.
Northern's Lehigh's Mike Repsher scored with 9:24 left in the second quarter, but the play was followed by a 75-yard touchdown rush by number 5 from Palmerton. The score was 21–20. With 5:07 left, Palmerton scored a touchdown as well as a two-point conversion. Northern Lehigh quarterback Zach Moyer made a 19-yard touchdown run. With the extra point, the Bulldogs and Blue Bombers entered halftime tied, 28–28.
With 8:02 left in the fourth, Palmerton scored. A Northern Lehigh touchdown tied them 35–35 with 4:25 left. Northern Lehigh regained possession by recovering an onside kick. They were unable to move the ball and turned over on downs. Palmerton pushed down the field, but with seconds left, was unable to score. Tied, the teams had to go into overtime. Palmerton went on offense first and scored on their first possession. The Bulldogs scored and went for a two-point conversion to win 43–42.