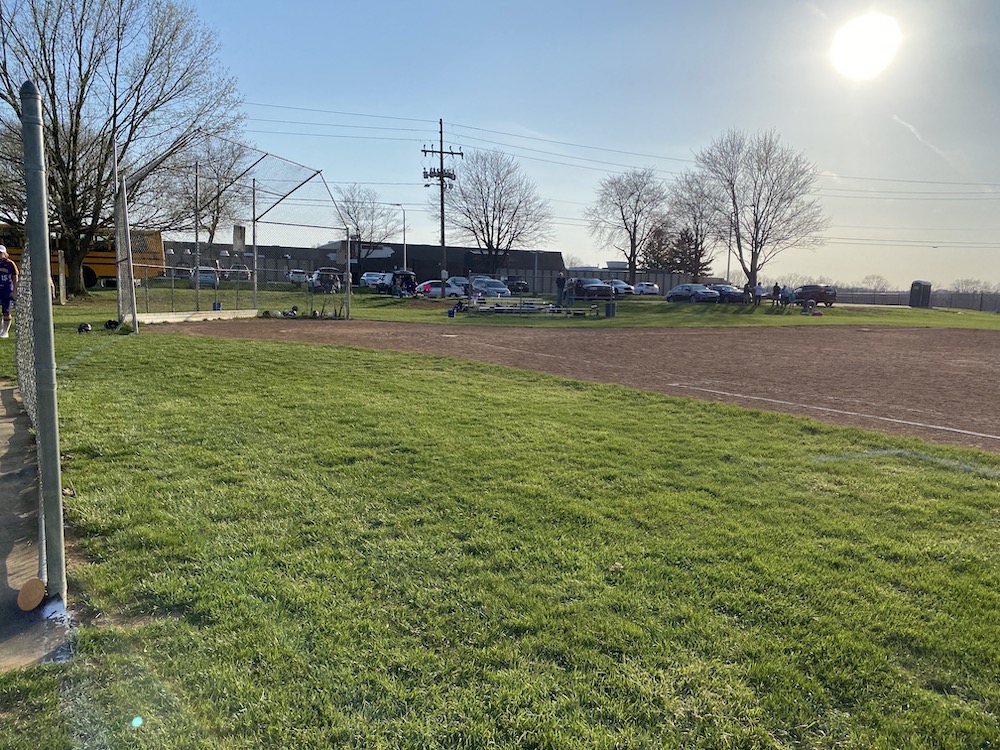 The Pirates faced the Falcons on Wednesday afternoon. Palisades was searching for their first win of the season while Salisbury was trying to get their second. Both teams were ready to show that they deserved the win.
Palisades batted first, as the away team, and came up early with their first run after multiple passed balls led to two stolen bases. However, their rally ended there and the Pirates took the field ahead in the scoring 1-0. There was no action until the bottom of the second inning when Salisbury tied the game after a double and a single. The score remained 1-1 until the top of the fourth when both Jemma Amato and Katie Cooper crossed home after Brooke Gerhardt cleared the bases with a triple.
Palisades' momentum led them into the top of the fifth, winning 3-1. After multiple well-placed balls and a walk, Salisbury took the lead by scoring three runs. The Pirates were unable to match Salisbury's hitting streak and came all the way down to their final out in the top of the seventh.
This was where something seemed to change. Freshman Chesney Mosher hit a triple to start off their hitting streak and Trysta Lawson's following single allowed for Mosher to score. Now with the top of the order up to bat, Allie Wenskoski singled and stole second to have Ashley Amato's triple allow her to score. Ashley scored as well, to give Palisades the 7-4 lead going into the bottom of the seventh inning.
Though it looked good for the Pirates, their winning hopes would soon be crushed. Starting with a single by Kat Lovelidge, the Falcons found their momentum as well. A couple of singles later and Salisbury had tied the game 7-7 with the winning run on second. Palisades was able to get out of it though. This game was headed into extra innings.
Palisades batted first and wasn't able to gain a lead in the top of the eighth. Salisbury soon got their turn to bat and started off hot with a triple hit by Freshman Taylor Jenny. Though the Pirates struck out the next batter, a single into left field allowed Jenny to score, and Palisades lost, 8-7.
Both teams started off slow and added momentum, as well as runs to the scoreboard, throughout the game. Palisades will be facing Saucon Valley on Saturday with a record of 0-4. Salisbury is set to have a game on Friday against Southern Lehigh, now with a record of 2-1.