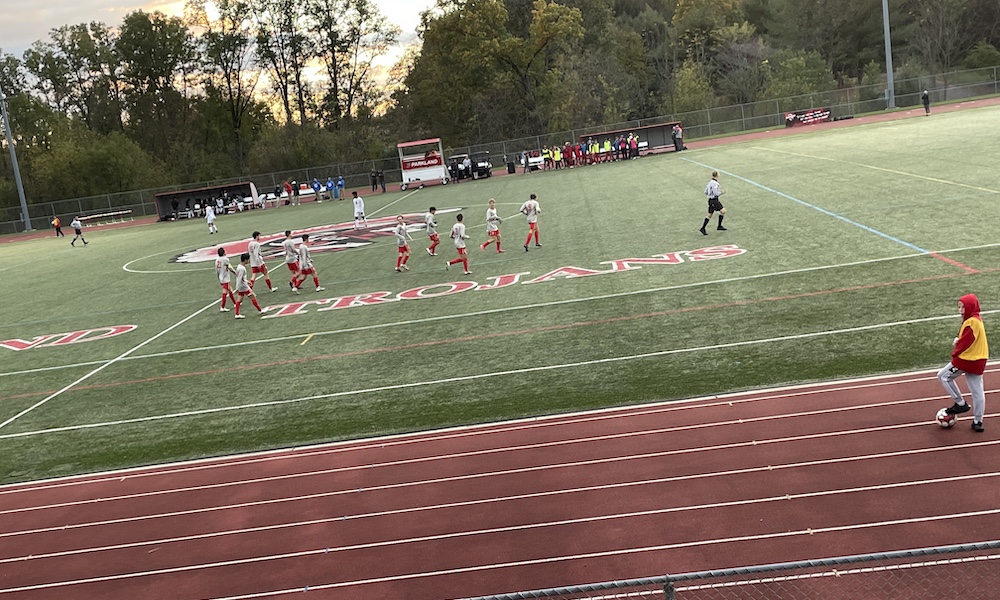 On Monday night, the #1 seeded Parkland took on #8 seeded Pleasant Valley in the EPC playoffs with a trip to the Semifinals on the line. Parkland came into this matchup with a 15-1-1 record. Pleasant Valley came in at 7-5-2.
The game got underway and the teams started to get going. Each team had a few chances but they were all saved by Pleasant Valley GK Michael Meyers and Parkland GK Matt Link. The first half did not come to much as the score was 0-0 going to half.
The teams came out of the break and they brought the energy. With about 32 minutes left in the game, Parkland Senior Left Back Jack Smith got a turnover around midfield. He took the ball down the wing, cut it back into the box and shot it by the goalie's left to score the opener.
A few minutes later, Pleasant Valley was on the attack. The ball was surrounded at the top of the 18-yard box when a pass came into the six-yard box that led to a Pleasant Valley score. That was until the referee raised his hand for offside and the goal did not count. The game remained 1-0. A few late attacks by Pleasant Valley, could not get by the Parkland defense. The game ended 1-0 Parkland.
Senior Jack Smith was named Player of the Match. Meanwhile, Parkland moves onto the Semifinals and will take on Emmaus on Wednesday. For Pleasant Valley, their EPC season is over.