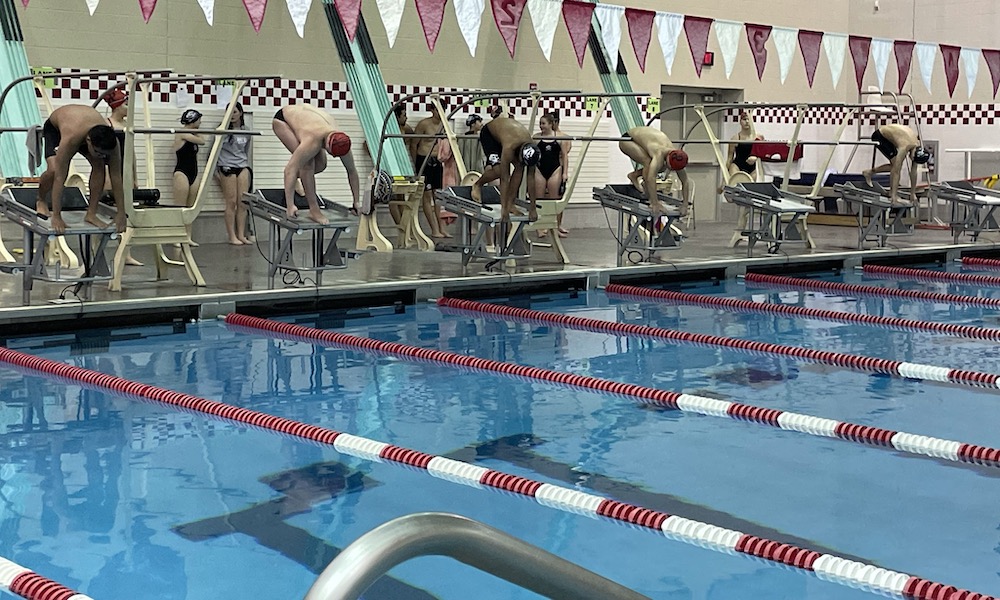 The last dual meet of the season ended with a win on both sides for Parkland. The Lady Trojans record advanced to 8-1 after their 113-54 win over East Stroudsburg HS South. The Parkland boys advanced to 5-4 after their 106-60 win over East Stroudsburg HS South. Both teams benefitted from solid performances throughout the meet from the freshman to the senior class all contributing in the team wins.
To kick off the meet, both of the Parkland boys and girls medley relays won. In the 200 free for the girls, sophomore Sophia Cerimele won and freshman Gabriel Krizel won for the boys. In the 200 IM two seniors took gold, Claire Weaver on the girls side and Luke Willard on the boys side. Sophomore Madison Roseman placed first in the girls 50 free along with senior Nick Zaffiro who placed first for the boys. In the 100 butterfly, senior Kayla Johnson and senior Harrison Kim both finished first. Freshman Mackenzie Platt placed first for the Lady Trojans. Junior Marcus Moreef placed first for the Parkland boys in the 100 free. In the 500 free, two freshmen finished first, Julianne Zaffiro for the girls and for the boys, Colton Chung. As for diving, Ethan Radio won with a score of 259.30, and Nicole Stofko won with a score of 185.80.
The next meet for Parkland High School will be the Cedar Crest Classic at Parkland at 10am on Saturday, February 5th. We hope to see best times and great races to keep advancing their seed ranks for Districts. The team will continue to train hard as there is about four weeks until Districts and the championship season. Great meet teams and good luck.