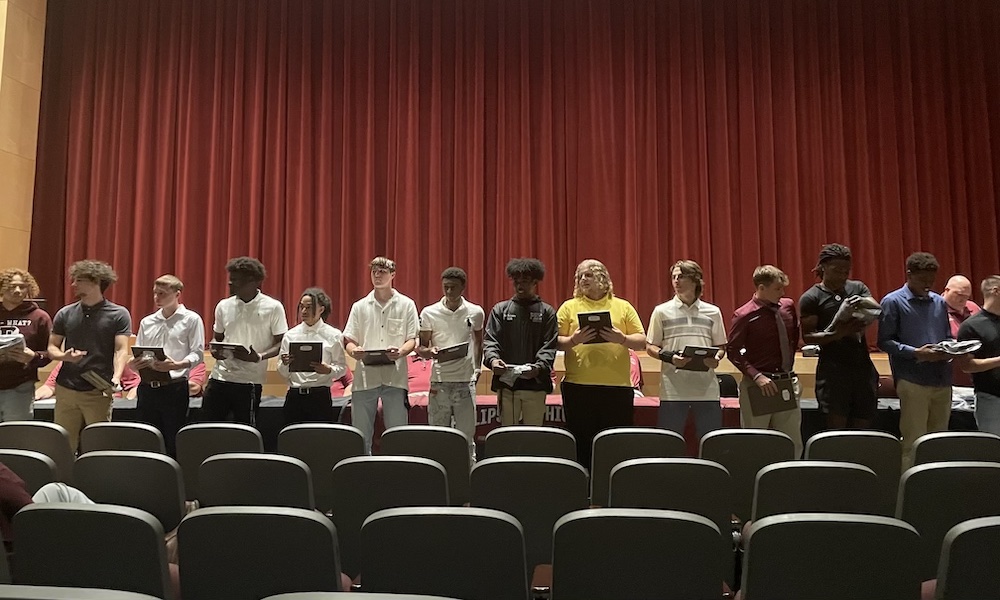 At the culmination of every school year, the Garnet Booster Club hosts an award ceremony to recognize outstanding student-athletes and teams at Phillipsburg High School.
The Phillipsburg High School football team was honored as 1st place Big Central Conference Champions.
The wrestling team was recognized as sectional champions, District 10 champions, and Skyland Champions.
The girls' bowling team was awarded for their Hunterdon-Warren-Sussex Championship and North two group 3 sectional championship.
All one-year varsity letter winners were awarded memorabilia blankets. Two/three-year letter winners earned a blanket as well as a plaque. Four-year letter earners were awarded blankets, plaques, and watches.