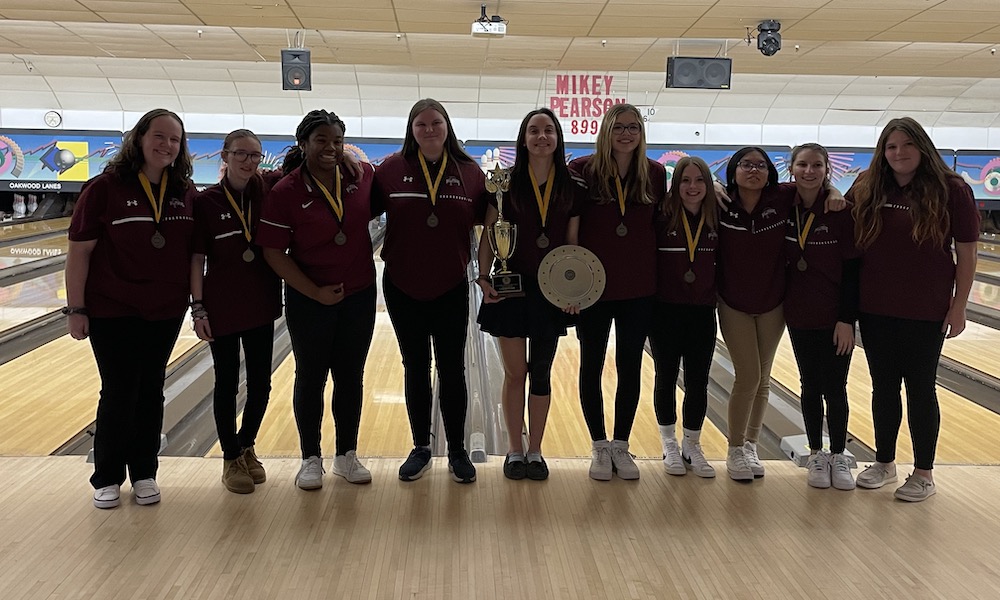 Phillipsburg varsity bowling came into the season with a big reputation as both boys and girls teams won the Skyland Conference last season.
The P'Burg boys' team is comprised of mainly new bowlers and underclassmen. They were led this season by junior Deshawn Reed. In the regular season, they were able to pull out two victories– one against South Hunterdon and one against Hunterdon Central. Their postseason begins on Friday, where they will compete for the sectional title to advance to states.
The Phillipsburg girls' team went 10-2 for the season. They also took first place at the H/W/S Tournament. Here, senior captain, Allie Rumfield, shot the first 700 for female bowlers at P'Burg High School. This won her a first-place award at the H/W/S tournament. Junior Shannon Bickert rolled a 642, putting her second overall in the tournament. They also took second place at the Skyland Conference tournament. With their 10-2 record, they placed second overall in the conference. Their postseason begins on Saturday, February 18th.
Both boys and girls from these teams have the opportunity to participate in the state individual tournament. To qualify, they need to score in the top 25 at the sectional tournament.