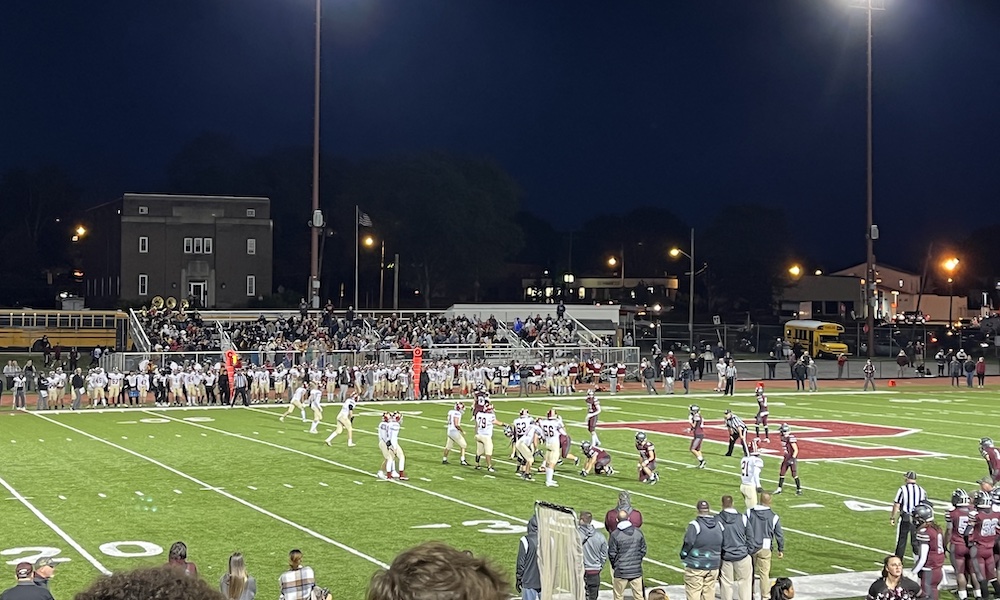 Going into Friday night's game, both the unbeaten Phillipsburg and the unbeaten Hillsborough looked to remain undefeated. Phillipsburg completely dominated the Raiders, shutting them out 34-0.
Phillipsburg took the lead right out of the gate. Senior Xavier Moore put the first points on the board for the Liners with his one-yard run. Phillipsburg's Luke Brogan converted the extra point. Phillipsburg led early, 7-0.
Early in the second quarter, Phillipsburg looked to advance their lead. Sophomore quarterback, Jett Genovese passed to sophomore Matthew Scerbo who brought in a touchdown for P'Burg. Brogan secured the extra point, making the score 14-0.
On the next possession, Genovese faked the handoff to Caleb Rivera. He took it 66 yards for yet another Liner's touchdown. After the successful extra point, Phillipsburg led 21-0.
In the fourth quarter, Phillipsburg's John Wargo ran for another Phillipsburg touchdown, however, the extra point was blocked. P'Burg led 27-0 with only 6:21 left on the clock. The Stateliness weren't done scoring yet. Isaiah Jackson returned a Hillsborough punt 55 yards for Phillipsburg's final touchdown of the night. The extra point was good, making the final score at 34-0.
Phillipsburg successfully kept their winning streak alive and defeated the previously unbeaten Hillsborough.
Phillipsburg's record is 4-0 and Hillsborough's is 3-1. Phillipsburg's next game is against Hunterdon Central (2-2), next Friday at 7:00.