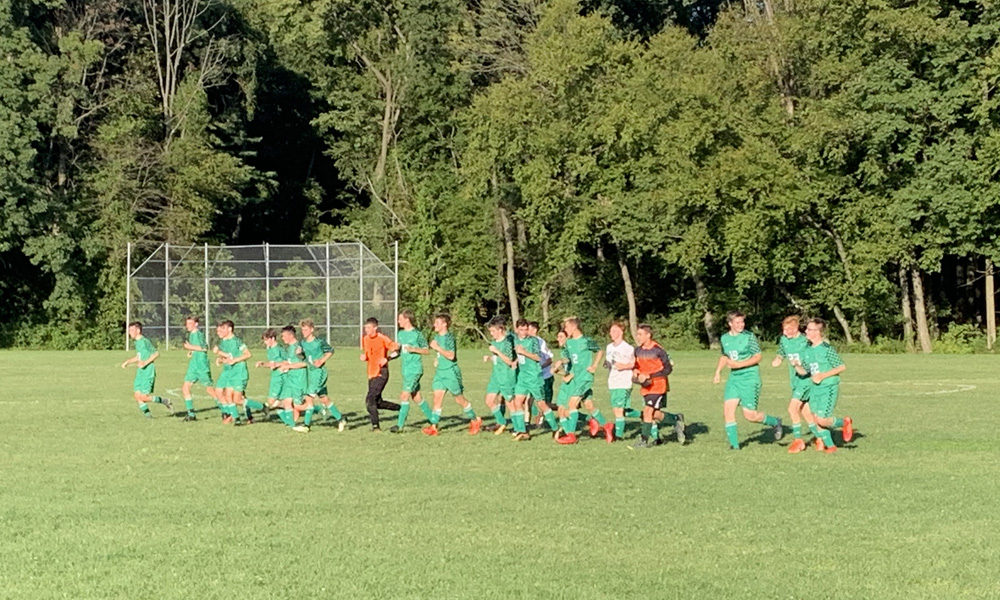 The Pen Argyl Green Knights looked to win their first boys' soccer game after tying against Jim Thorpe.
They played Catasauqua on a hot afternoon at home.
Catasauqua started off the game strong scoring in the first six minutes. Damion Dipaolo scored giving them an early 1-0 lead. It didn't take long for Lucas Maggipinto to score, scoring less than a minute after Catasauqua on a great header. Lucas's goal was assisted by Dawson Frable, which tied the game up at one.
Three minutes later, Dawson scored his first goal of the game assisted by Matthew Dunwell. Dawson pulled through again with 12 minutes to go in the first half, giving the Knights a 3-1 lead.
It took Catasauqua 26 minutes into the second half to score their second goal, scored by Joseph Markel. This goal gave Catasauqua a lot of momentum with 13 minutes to play. A foul, with a little more than one minute left, gave Catasauqua a free kick. After a couple rebounds, Luis Del Rosario put in the game tying goal, with 54 seconds left to play.
The Knights went into overtime for their second straight game. It took almost all of the first half of overtime to get their chance. Matthew Dunwell put it in to win the game for the Knights. He was assisted by Lucas Maggipinto giving the Knights their first win of the season.
The Knights head to Moravian for their first away game of the season on September 5th at 4 P.M.