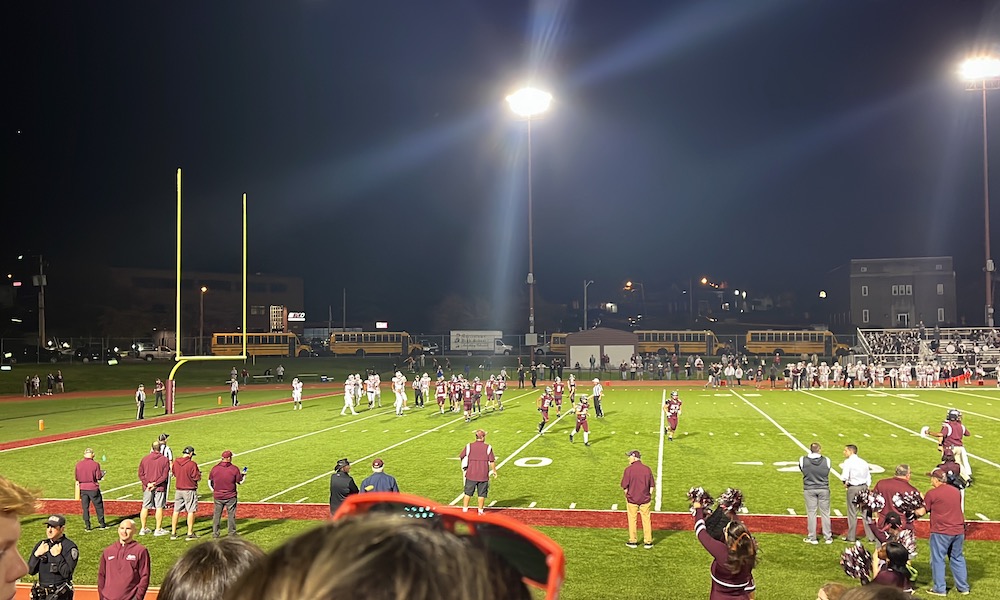 Phillipsburg football was the first seed going into the playoffs. Their opponents were the eighth seed Morristown.
Phillipsburg's John Wargo scored his first of many touchdowns for the night early on in the game. With a good extra point by Colin Hoey, the Liners led early 7-0.
The Stateliners continued to dominate on their next drive. A pass from quarterback Jett Genovese to Matthew Scerbo Jr, set up first and goal for the Liners. Sam Dech then ran the ball in for a touchdown. The extra point was good, and the Liners were up 14-0 with 1:22 left in the first quarter.
Morristown fought back against the Liners when their quarterback James Dzikowski completed a 71-yard pass to Connor Ross for their first and only touchdown of the night. Morristown's kicker, Oliver Acuna-Casey successfully made the extra point.
On the Liner's next possession, Genovese passed to Kevin Burgess for another P'Burg touchdown. The extra point was good. The Liners led 21-7.
On Morristown's next drive, Phillipsburg's Jayden Lucas intercepted the ball, putting P'Burg in a good position to score. PBurg's Felix Matos scored, but the extra point was no good.
The Liners scored again with Wargo's second touchdown of the night. Phillipsburg completed a successful two-point conversion to Ricky Krouse. The Stateliners led 35-7 with 1:48 left in the half.
After another PBurg interception by Cameron Bohal, the Liners were set up to score again. Wargo scored his third touchdown and the kick was good. Phillipsburg led 42-7 at the half.
The second half began the mercy rule, therefore the clock continued to run. Wargo scored his fourth touchdown of the game and the final Liners touchdown.
The final score was 49-7. The Stateliners will advance to the next round of the playoffs next week.