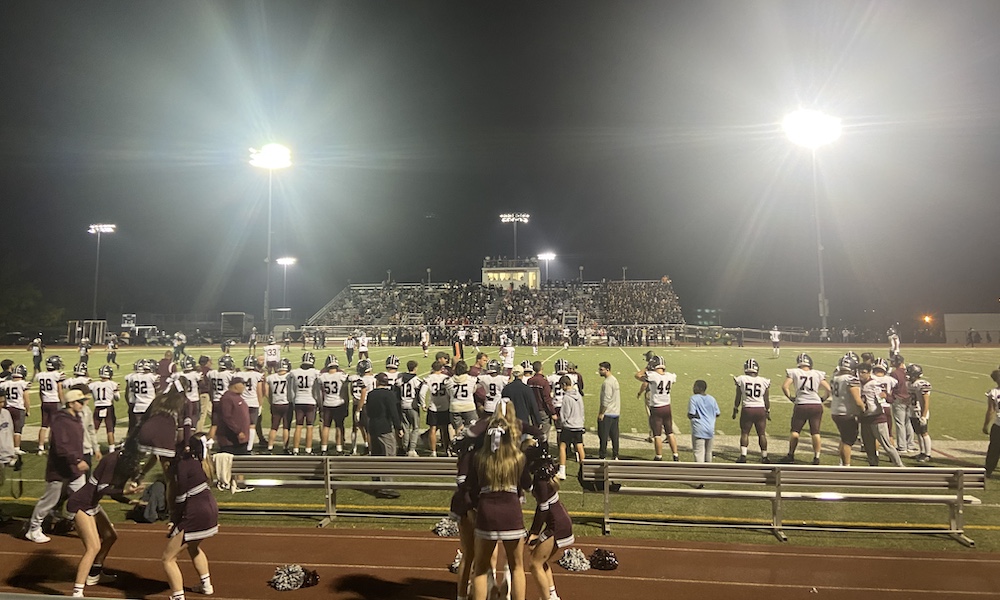 The Staeliners faced the Bridgewater Panthers on the road this past Friday night in what ended up being a very high-scoring game for both teams. After obtaining many injuries in the past two games against Hillsborough and Hunterdon Central, Phillipsburg had many players out including Junior QB Jett Genovese and Senior RB Caleb Rivera.
The first quarter started off fast with the Liners getting the ball down the field and punching it in with John Wargo to get the first points on the board. The defense had an amazing game all throughout and really got the momentum for Pburg, with John Wargo getting a pick-six to get yet another TD in the first to make it 14-0.
Wargo really showed his leadership on both sides of the ball in this game making pivotal plays for the team. The second quarter began with Patrick Day getting a 67-yard touchdown to put the Liners up big. Patrick stepped in to fill in some offensive spots and is doing an amazing job on that side of the ball and the defensive side.
The second half started 21-0 with the Panthers seeming like they couldn't get anything started with the defense of Pburg. But the passing game of the Panthers got them a passing TD making the score 21-7. Phillipsburg still had the momentum with them though, with John Wargo getting his third touchdown of the game.
Bridgewater ended the third quarter getting another receiving touchdown. The extra point was blocked and the score heading into the fourth quarter was 28-13 in favor of Phillipsburg.
Pburg was not discouraged at all in this game, and kept getting the ball down the field this game, great to see late in the season. Felix Matos got a 14-yard running TD. The Panthers answered back with a TD of their own. Sam Dech ended the game off with a 33-yard touchdown late in the fourth.
The final score of this game was 42-19 with the Stateliners getting a win on the road. It's great to see the Liners doing so well with many injuries on both sides. Senior QB Nick Stettner had 185 yards passing and a touchdown. John Wargo took over this game with 117 yards and three TDs, including a pick-six.
The next game for Phillipsburg is an away one against Union. I believe the Liners will keep the momentum going and gain another win. The last game will be a home senior night one against East Brunswick.
Final Score: Phillipsburg 42 – Bridgewater 19