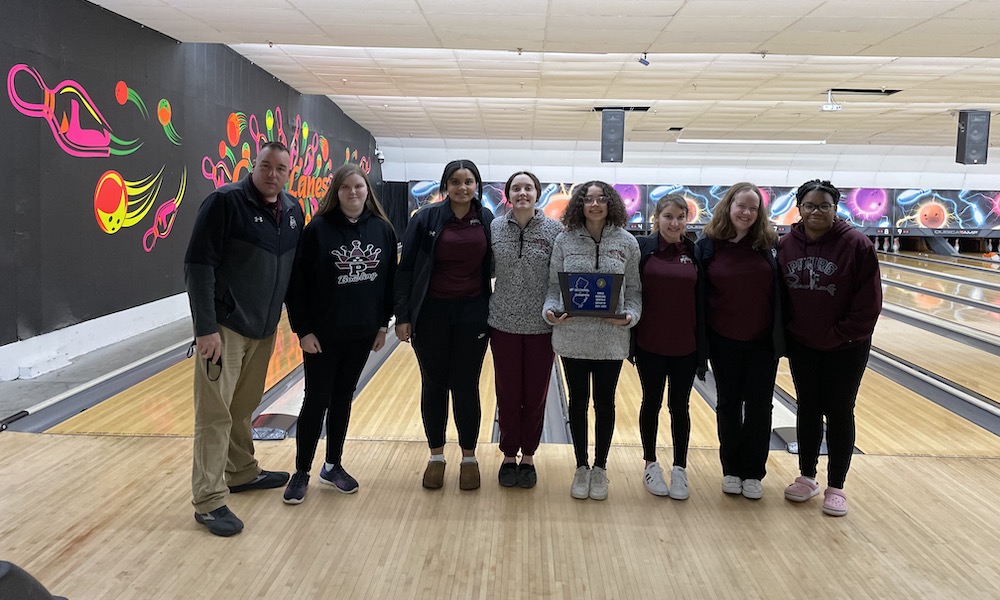 P'Burg girls bowling faced Kearny, Edison, Franklin, Watchung Hills, North Brunswick, Willam L. Dickison, and Piscataway, in the North 2 Group 3 sectional.
Phillipsburg came out on top, defeating all of their opponents, advancing to states on February 14th.
Phillipsburg's girls bowling team consists of Savannah Rutar (freshman), Melissa Ruiz, Shannon Bickert (sophomores), Allie Rumfield, Kumani Wiltshire (juniors), Kallyse Douglas, and Julianna Caul (seniors).
Allie Rumfield (491) and Shannon Bickert (493) advance to individuals.