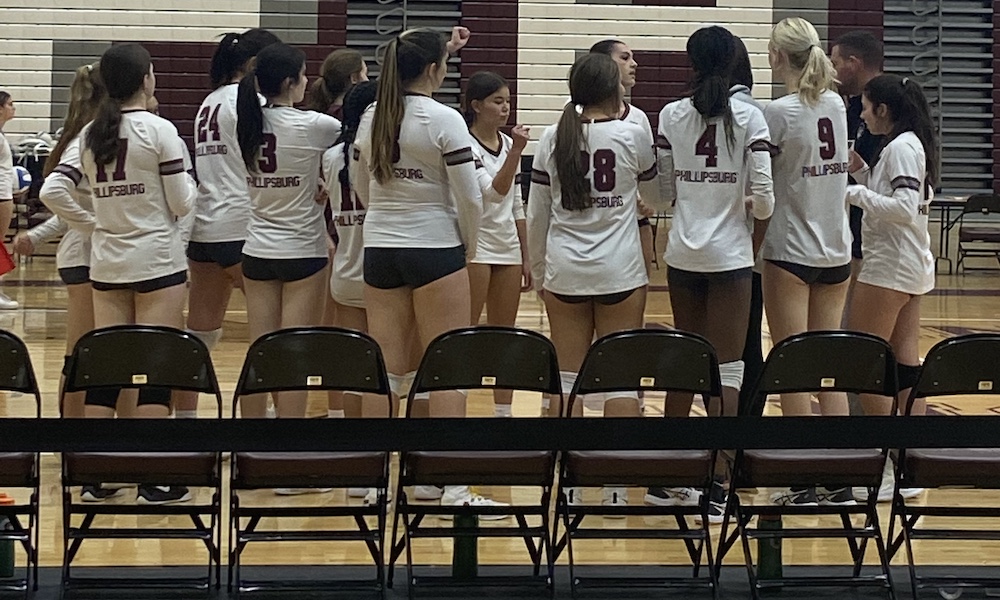 The Phillipsburg Stateliners hosted the Montgomery Cougars for the last volleyball home game of the season. Montgomery has been a very powerful team compared to Pburg's young team.
In the first set, it was very close between the two teams with amazing serves and defense. Then the Cougars started to pull away. They showed how powerful they are as a team. Phillipsburg called a timeout with the score being 11-16 to talk it out.
This timeout helped pull P'burg back into the game. They were fighting back, 20-22, when Montgomery called a timeout. Montgomery's Izzie Swain and Georgia Wess helped Montgomery pull out the win in the first set with a score of 25-21.
The second set started very differently. Junior Abby Harweel had amazing serves which helped P'burg get up early with a score of 4-0. Izzie Swain was serving though and got her team back in it with a 6-10 win by the Cougars.
Montgomery kept their lead for most of the second set. Phillipsburg did stay with them and did not give up. The Cougars did win the second set 25-20 which gave them the game 2-0.
Even though the Cougars pulled off the 2-0 win, the Stateliners did not back down and stayed with the 21-6 Montgomery team. The Cougars do have an impressive team with the key players in this match being Neena Kumar, Georgia Wess, and Izzie Swain.
Phillipsburg on the other hand has a very young team with only three seniors. They have very promising juniors, Carys Price, Lilah Ismail, Abby Harwell, Katie Ricker, and Amanda Rapel. But they also have very good sophomores like Brooke Rooney and Addison Acuna. The Stateliners have a promising future.
Final Score:
Montgomery 2- Phillipsburg 0