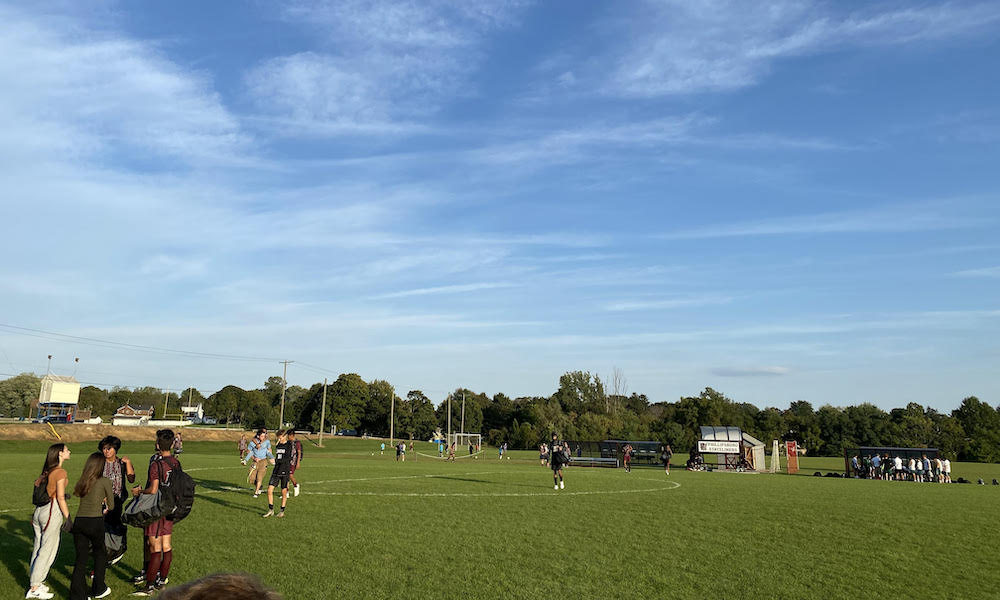 In another exciting week of Phillipsburg Soccer, the Stateliners came out on top against Sussex Tech, but faced a tough loss against Pingry towards the end of the week.
Fresh off of a loss against Ridge, Phillipsburg went into this week eager to gain their first true win of the season in the first round of the Hunterdon-Warren-Sussex tournament. This dream came to fruition, as Phillipsburg put on a dominating performance, winning 5-0. Goals from Phillipsburg came from Aidan Harkin, Jonathan Rajan, Antonio Diaz, Evan James, and Isaac Cueva. Seniors Matthew Contiliano and Dean Coccio both chipped in with vital assists, while goalie Nathan Wilde did not let Sussex score once, finishing with an astonishing ten saves.
The match against Pingry, however, had the Stateliners getting beat 7-0. Pingry's Daniel Ittycheria (ranked No.1 in NJ.com's top 20 list) performed a hat trick, while his teammates Daniel Yanez and Lucas Ribeiro had both a goal and an assist each. In the end, Pngry added another victory to their undefeated season (8-0).
Phillipsburg now gears up for the second round of the Hunterdon-Warren-Sussex tournament, squaring off against Newton (5-2) this Saturday.