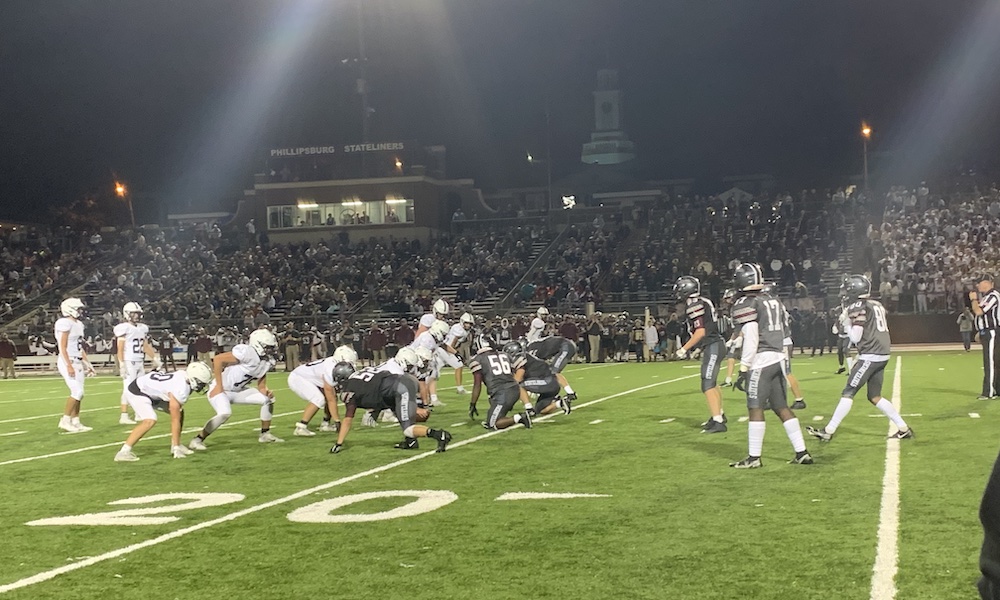 In Friday night's football game, both P'Burg and their opponent Bridgewater showed their teamwork and defensive capabilities.
In the first quarter, both P'Burg and Bridgewater showed defensive strength. With many sacks and few yards gained, no one was able to put any points up on the board.
To start the second quarter, P'Burg had an opportunity with a 33-yard field goal attempt, however, a bad snap caused the kick to be no good. When the Panthers had possession of the ball, P'Burg's Jakhye McLean made his first interception of the season.
P'Burg then came close to scoring when a touchdown was called back due to offensive interference. However, P'Burg was unsuccessful on this run and the ball was turned over to Bridgewater. A penalty was later called on P'Burg for roughing the kicker. This penalty led to a nine-yard touchdown pass by Bridgewater, making the score 0-7. With only 38 seconds left in the second quarter, a Bridgewater's face mask penalty put P'Burg on the nine-yard line. From here, quarterback Tristen Canzano ran the ball for nine-yards to get his second touchdown of the season. P'Burg kicker Matt D'Onofrio secured the extra point. At the end of the second quarter, the score was tied, 7-7.
In the third quarter, several penalties were called on both teams. Neither team was able to put any points on the board, keeping the game at a tied score.
Early in the fourth quarter, Bridgewater scored a touchdown. Later on in the game, Bridgewater made a field goal, making the Panthers lead 17-7. With very little time left, P'Burg tried to put some points on the board but were unable to do so.