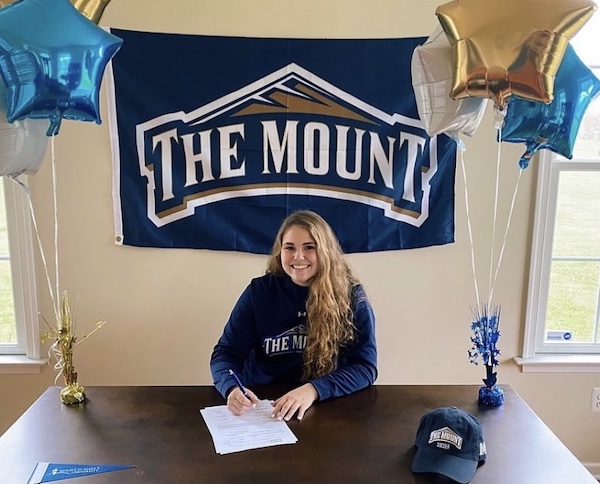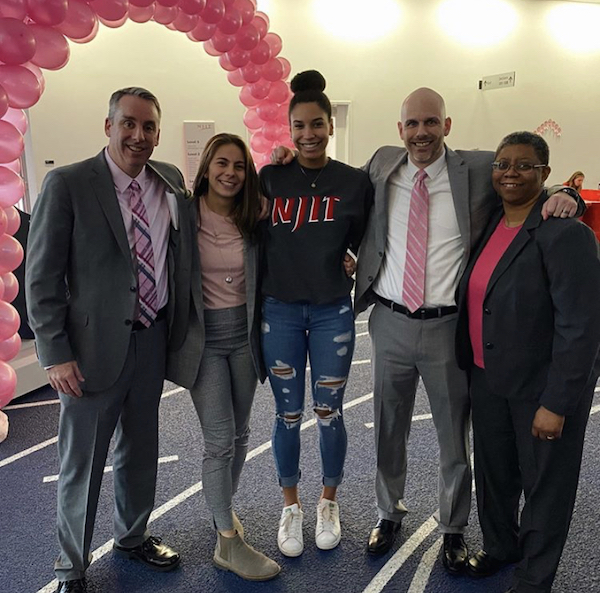 November 11 marked signing day for two Palisades Pirates who will soon trade their purple and gold for new colors. Seniors Drew Camp and Trinity Williams officially committed and announced their news at the commitment ceremony Wednesday. Both will be continuing their academics and athletics in college.
Drew Camp signed to Mount St. Mary's University for collegiate soccer. When interviewing her, she talked all about how playing collegiate soccer was a goal of hers ever since she was younger. Camp chose Mount St. Mary's University for the beautiful location, small school size, Health Science program, Catholic values, and friendly and welcoming team environment. She said, "I am also so grateful for my family, and each of my teammates and coaches who have continuously pushed me to continue to strive for my goals! I am so excited to continue my academic and athletic career in Emmitsburg at the Mount next year!"
Trinity Williams also signed on Wednesday. She will be furthering her education and playing basketball at the New Jersey Institute of Technology. Williams verbally committed to NJIT back in February and is very excited about going D1. She is a multi-sport athlete who recently finished her senior soccer season and is very committed to any sport she plays.
Congratulations to both Drew and Trinity!