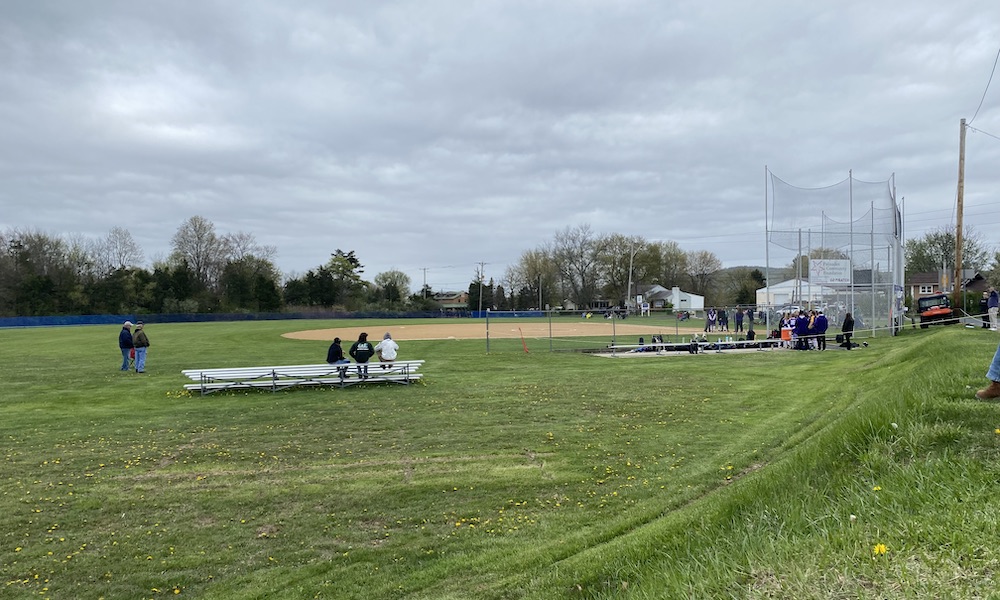 Going into the game with a record of 3-5, the Palisades' softball team sought to take away a win from Pen Argyl Monday afternoon. The Pirates now had the home field advantage. They fell to the Green Knights 10-4 earlier in the season.
With the chalk lines drawn and warmups finished, both teams were eager to start play. Palisades started off strong with a 1-2-3 top of the first and came up to bat. Freshman pitcher Karlye Teman started the momentum with a two-out triple and Junior Ashley Amato singled her in to give the Pirates a quick 1-0 lead.
The Green Knights answered right back with Senior Carina Cutone, who hit a two-out double and then came around to score. The game was tied up 1-1 after two innings.
Palisades' bats were kept alive with Freshman Kirsten Mayers hitting her own triple. She was run down by Pen Argyl's catcher, however. The game remained tied until the top of the fourth when Freshman Grace Weaver crossed the plate after a double by Cutone and an opportune passed ball. However, the Pirates came right back with a run of their own with Amato able to score after the Green Knights threw the ball away on Sophomore Ailish Kelleher's at bat. The scoreboard read 2-2 after four.
The purple and gold excitement continued into the fifth inning with back to back singles by Freshman Ava Paglianite and Sophomore Bri Hunter. Teman sealed the deal with a massive three-run home run to give the Pirates a 5-2 lead.
The Green Knights got to work in the top of the sixth, however. Weaver started the inning with a single and stole all the way around to make it 5-3. One hit after another by the Pen Argyl offense and a few passed balls gave the Green Knights total control of the ball game. The sixth inning ended 9-5.
With just one inning to play, Pen Aryl increased their lead to 11-5. After what seemed like a small comeback, the Pirates added two more runs to their total but ultimately fell short. The Green Knights took this one, 11-7.
Palisades plays next at home against Notre Dame on Wednesday but not before Pen Argyl plays the Crusaders on Tuesday.